I am not talking about a list of the most popular adult beverages. The Beers list, formally known as the Beers Criteria for Potentially Inappropriate Medication Use in Older Adults, is a list of the most potentially harmful drugs in the elderly. It is a guideline to improve the use of medication in the elderly because adverse drug effects may go unrecognized in the elderly because they are nonspecific – confusion, lethargy, falls; many of the drugs are included because of sedative and anti-cholinergic adverse effects.
In 1991, a panel of doctors and clinicians with expertise in geriatrics researched the effects of different drugs on senior citizens. The result was the creation of the Beers list of medications that are generally considered inappropriate when given to people 65 and older. Initially created to help clinicians determine which medications should be avoided in nursing home patients, the Beers list has been updated twice and encompasses potentially inappropriate medications for the senior population regardless of where they reside or receive care. It is a reference guide only and not to be substituted for professional judgment. It is also important to note that the list is not the only tool.
To help you make better informed decisions about your medications, and to lower your chances of overmedication and serious drug reactions, talk to your doctor. Understand why you or your loved one is being prescribed the medication. Are there alternatives? Watch your family member closely for side effects which can be caused by these medications.
Mark Bello has thirty-five years experience as a trial lawyer and thirteen years as an underwriter and situational analyst in the lawsuit funding industry. He is the owner and founder of Lawsuit Financial Corporation which helps provide legal finance cash flow solutions and consulting when necessities of life litigation funding is needed by a plaintiff involved in pending, personal injury, litigation. Bello is a Justice Pac member of the American Association for Justice, Sustaining and Justice Pac member of the Michigan Association for Justice, Member of Public Justice and Public Citizen, Business Associate of the Florida, Mississippi, Connecticut, Texas, and Tennessee Associations for Justice, and Consumers Attorneys of California, member of the American Bar Association, the State Bar of Michigan and the Injury Board.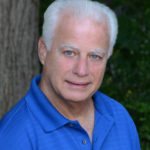 Experienced attorney, lawsuit funding expert, certified civil mediator, and award-winning author of the Zachary Blake Legal Thriller Series. The series features super-trial lawyer Zachary Blake handling "ripped from the headlines" legal and political issues of the day. The series currently consists of Betrayal of Faith, Betrayal of Justice, Betrayal in Blue, Betrayal in Black, and Betrayal High, with a sixth Zachary Blake novel due out later this year. To learn more about these topical social justice legal thrillers. please visit markmbello.com. Mark is a member of the State Bar of Michigan, a sustaining member of the Michigan Association for Justice, and a member of the American Association for Justice.