Spring is here and that means an increase in sports from now through the end of summer. Unfortunately, it also means an increased risk of injuries, ranging from minor bumps and twisted ankles to more serious injuries like concussions. With a growing epidemic of kids being pushed to be the next star athlete and becoming involved in aggressive physical activity in a competitive environment, an influx of preventable injuries are also shattering dreams.
More than 3.5 million kids aged 14 and younger are treated for sports injuries and approximately 2 million high school athletes are injured every year. Overuse injuries for young baseball pitchers are particularly on the rise according to a recent study published in the February 2011 issue of the American Journal of Sports Medicine. It is estimated that more than half of these sports injuries were preventable. The main reason – many people do not take the necessary precaution.
Dr. William Levine, an orthopedic surgeon at NewYork-Presbyterian/Morgan Stanley Children's Hospital has identified five tips for parents on how they can prevent, identify and help their children recover from sports injuries:
1. Easing In. When children start their sports after a break they should increase their exertion gradually. Remind them to warm up and stretch.
2. Proper Equipment. Having the necessary and proper-fitting equipment is crucial, especially for high-impact sports like football and baseball.
3. Training and Technique. Using proper technique and having the necessary fitness level are essential to preventing injury.
4. Warning Signs. Not all injuries are obvious. Some come on slowly after weeks or months of repetitive stress. Signs of injury include limping, poor sleep, shortness of breath, headaches and joint/muscle stiffness.
5. Getting Better. Never play sports when injured. Playing before an injury is healed can lengthen healing time or lead to more severe injury that could lead to a player being sidelined for long periods of time, if not permanently.
When playing sports, there is always a risk of injury – pulled muscles, broken bones, sprained ankles – that cause trips to the doctor's office or emergency room. Although no means exist to stop sports injuries completely, athletes can take steps to help lessen their chance of occurrance. The STOP Sports Injuries campaign—launched in the spring of 2010 by the American Orthopaedic Society for Sports Medicine (AOSSM) — aims to educate the public and provide the necessary tools to prevent or reduce injuries, and treat the long-term consequences of sports overuse and trauma injuries to children. The STOP Sports Injuries campaign features public service announcements, a website with information about sport specific injuries, and The Pledge for athletes, parents, coaches, and healthcare providers to support. Visit www.stopsportsinjuries.org for more information.
"Regardless of whether the athlete is a professional, an amateur, an Olympian, or a young recreational athlete, the number of sports injuries is increasing—but the escalation of injuries in kids is the most alarming. Armed with the correct information and tools, today's young athletes can remain healthy, play safe and stay in the game for life," said James R. Andrews, MD, president of the AOSSM.
Mark Bello has thirty-three years experience as a trial lawyer and twelve years as an underwriter and situational analyst in the lawsuit funding industry. He is the owner and founder of Lawsuit Financial Corporation which helps provide legal finance cash flow solutions and consulting when necessities of life litigation funding is needed by a plaintiff involved in pending, personal injury litigation. Bello is a Justice Pac member of the American Association for Justice, Sustaining and Justice Pac member of the Michigan Association for Justice, Business Associate of the Florida, Tennessee, and Colorado Associations for Justice, a member of the American Bar Association, the State Bar of Michigan and the Injury Board.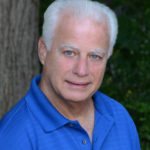 Experienced attorney, lawsuit funding expert, certified civil mediator, and award-winning author of the Zachary Blake Legal Thriller Series. The series features super-trial lawyer Zachary Blake handling "ripped from the headlines" legal and political issues of the day. The series currently consists of Betrayal of Faith, Betrayal of Justice, Betrayal in Blue, Betrayal in Black, and Betrayal High, with a sixth Zachary Blake novel due out later this year. To learn more about these topical social justice legal thrillers. please visit markmbello.com. Mark is a member of the State Bar of Michigan, a sustaining member of the Michigan Association for Justice, and a member of the American Association for Justice.