Did you watch "Real Time" on HBO, last Friday? Bill Maher responded to the Donald Trump lawsuit filed against him. This joke of a lawsuit was featured in a post that I wrote on February 4th. Maher was a guest on the Tonight Show with Jay Leno and joked that he would pay $5,000,000 to charity if Trump produced a birth certificate to prove that he was not the son of an orangutan. Here is my favorite quote (among many to choose from) from the Real Time segment:
The legal system in this country, it's not a joke; it is not a toy for rich idiots to play with…
Now, Trump certainly qualifies as a "rich idiot", as I pointed out on February 4th. But, more importantly, he is not the only "rich idiot" who abuses the civil justice system as if it was a toy or a joke. "Tort reform", an invention of the rich to steal from the poor, has been on the political agenda of many manufacturers and medical providers. The real "joke" is on the American people, especially those who have been injured, maimed or killed by a dangerously defective product or drug, or by seriously flawed medical or hospital care. All of these greedy and wealthy manufacturers and providers, championed by the US Chamber of Commerce and its silly "lawsuit abuse" organizations, tell the tale of greedy citizens, looking for a quick buck by suing corporate types for their defective products or substandard care. These citizens file "frivolous lawsuits", don't you know? But the Chamber's solution to this problem is usually to cap lawsuit recoveries at artificially low amounts. And that is the cruel joke: Why does that which is "frivolous" need a damages cap? That which is "serious" is what is being capped by tort reform; the "frivolous" lawsuits, if there are any, will continue, because they are not the real target of these corporate charlatans. Tort reform is a smokescreen, a lie, well….a joke.
And, what of the seriously injured victims or survivors of deceased victims? When they see little or no recoveries in their lawsuits, they must turn to public assistance for help. Who is that joke on, you ask? We, the people, the taxpayers, because we are called upon to pick up the tab that rightfully belongs to the greedy corporations and medical providers, the screw ups who were protected from having to compensate the victims. Isn't that funny? Aren't you doubled over in laughter?
Actually, not so funny, fellow citizens, is it? Want to know who is really laughing at this joke being played on our citizens and our civil justice system? You guessed it. The guilty corporations and medical providers. You know, people like Donald Trump.
Mark Bello is an attorney an owner of Lawsuit Financial Corporation, a leading provider of lawsuit funding services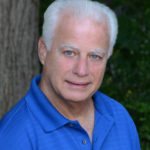 Experienced attorney, lawsuit funding expert, certified civil mediator, and award-winning author of the Zachary Blake Legal Thriller Series. The series features super-trial lawyer Zachary Blake handling "ripped from the headlines" legal and political issues of the day. The series currently consists of Betrayal of Faith, Betrayal of Justice, Betrayal in Blue, Betrayal in Black, and Betrayal High, with a sixth Zachary Blake novel due out later this year. To learn more about these topical social justice legal thrillers. please visit markmbello.com. Mark is a member of the State Bar of Michigan, a sustaining member of the Michigan Association for Justice, and a member of the American Association for Justice.