Did an anesthesiologist blind five cataract patients in one day at a surgery center in Massachusetts?
The Boston Globe describes a shocking account of a morning in May 2014 after patients lined up in reclining chairs awaiting their turn at Cataract & Laser Center West in West Springfield. Five surgeries took place that morning, four within a 30 minute period. More than one patient was heard screaming in pain when the needle was administered. One of the patients reported that after she yelled in pain, Dr. Tzay Chiu said, "I'm bad, I'm bad." Chiu was using a type of anesthesia, referred to as an "eye block,'' that involves injecting the numbing agent into the muscles around the eyeball, immobilizing the eye itself.
During a follow-up appointment the next day, four patients discovered they could not see out of the eye that was operated on. The fifth patient was left with a crescent-shaped blind spot that severely limits his vision. According to an investigative report, Dr. Chiu may have pierced their eyeballs or retinas with the needle.
These patients were being treated for cataracts – minor surgery that is quite common. They were not in a serious auto accident; they did not suffer a traumatic injury. Yet the end result was definitely traumatic at the hands of Dr. Chiu. Both the surgery center and D&G Associates, the anesthesiologist broker that assigned Dr. Chiu to the facility, declined to comment.
These cases raise several questions: Was Chiu well-trained in cataract removal? Was he properly screened by D&G Associates? Were safety checks in place at the center? The cases also raise a concern about using eye blocks for cataract surgery. Nationally, most doctors use less-invasive numbing drops. Dr. Chiu's patients said they don't recall the doctor discussing options with them.
Two of the patients have filed lawsuits; all five have hired attorneys. "When one patient ends up blinded, it raises a red flag because it's such a rare complication,'' said William Thompson of Lubin & Meyer, attorney for two of the victims. "When five patients are blinded, all on the same day, in the same center, it's really shocking," he said.
On November 12, 2014, Dr. Chiu signed a voluntary agreement for practice restrictions with the Board of Registration in which he agreed not to perform eye blocks while the board investigates these cases. But, citizens of the state of Massachusetts – BEWARE! Dr. Chiu is still free to practice.
According to a USA Today investigation, thousands of doctors are able to continue practicing despite records of serious misconduct that puts patients at risk. Many have had their clinical privileges restricted or taken away by hospitals, HMOs and other health care institutions, but their state medical boards have taken no action against their licenses to practice. For the innocent victims such as the patients of Dr. Chiu that suffered due to his negligence, it gets worse. Thanks to tort reform, they will find it nearly impossible to seek justice.
The campaign for tort reform has been twisted like a pretzel for years to portray so-called "out of control" jury verdicts caused by "greedy trial lawyers." The reality is that tort reform dismantles your right to a trial by jury under the U.S. Constitution. A jury of your peers – teachers, carpenters, firemen, accountants, factory workers, friends, and relatives – the people we most trust. Even if you can file a suit, tort reform limits your compensate to an arbitrary predetermined amount. It doesn't matter if you have lifelong injuries, such as blindness. It doesn't matter if you can't return to work.
I've said it before, and I will say it again: tort reform is good for bad doctors and bad for good citizens. If medical boards don't have proper oversight, patients will get hurt and in the end, so will taxpayers. If we do not hold the person or company that caused the disability accountable, it is the taxpayer who bears the responsibility through Medicare, Medicaid, and assistance programs. Or it must be borne by the public through charitable institutions. Or it goes uncompensated and must be borne by the victim and their families.
Instead of punishing victims, states should be more concerned with punishing bad doctors. Tort "reforms" like caps on damages and other limitations on the right to trial effectively underwrite negligent conduct. How many more patients will suffer at the hands of negligent doctors like Dr. Chiu?
Until patient safety is the first and only priority of health care providers, a lawsuit is the only vehicle to achieve punishment for wrongdoing and prevention from further misconduct. It is time to stop protecting those who continue to provide substandard care. We need to keep a spotlight on the critical role malpractice cases play in keeping us safe. We need to vote against unjust, unfair, legislation; we vote against tort reform!
Mark Bello is the CEO and General Counsel of Lawsuit Financial Corporation, a pro-justice lawsuit funding company.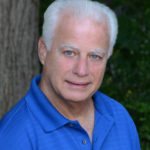 Experienced attorney, lawsuit funding expert, certified civil mediator, and award-winning author of the Zachary Blake Legal Thriller Series. The series features super-trial lawyer Zachary Blake handling "ripped from the headlines" legal and political issues of the day. The series currently consists of Betrayal of Faith, Betrayal of Justice, Betrayal in Blue, Betrayal in Black, and Betrayal High, with a sixth Zachary Blake novel due out later this year. To learn more about these topical social justice legal thrillers. please visit markmbello.com. Mark is a member of the State Bar of Michigan, a sustaining member of the Michigan Association for Justice, and a member of the American Association for Justice.