The medical community is constantly in discussions about how to improve the quality of medical care; diagnostic errors seem to be one important, yet overlooked area of concern. Diagnostic error rates do not seem to be lessening. Why is that? Quality care control problems should be relatively easy to address, but such efforts are difficult when a doctor fails to diagnosis the underlying condition correctly, in the first instance. Recently a patient died from a sudden and unexpected fatal heart attack because the doctors did not identify there was cardiovascular disease present, resulting in death. The lawsuit, filed in the aftermath of the patient's death, alleged that the doctors misread tests and overlooked the obvious symptoms.
Experts who study malpractice cases and autopsy reports say certain diseases are misdiagnosed over and over again. Surprisingly, heart attacks are one of those. This is, to some degree, because the obvious attack where someone clutches his or her chest and falls to the floor is not the norm. Sometimes the only signs of a heart attack are a sense of fullness in the chest, nausea and a general sense of not feeling well. What were the symptoms when this man went to the hospital? What should have been the warning signs for his doctors?
Almost half a million Americans die each year of a heart attack. According to the New England Journal of Medicine, one in 50 heart attack victims are mistakenly sent home by emergency room doctors. Other studies have been conducted that reflect an even higher rate. Despite the known risks of heart disease, heart attacks often go undiagnosed. Why, with so many medical advancements over the years, including advances in diagnostics and medical protocols, do doctors frequently miss signs of a heart attack? What can patients do about it?
Early diagnosis and treatment of heart disease is vital in preventing serious, even life-threatening complications such as a heart attack or death. A diagnosis of heart disease may be overlooked or delayed because there may be no symptoms, especially in early stages. Regular medical care is the best way to detect heart disease during the early stages. It is important to recognize the warning signs of a heart attack, to help prevent misdiagnosis. The American Heart Association lists the following symptoms of a heart attack that should prompt immediate medical attention.
· Chest discomfort: Heart attacks most often involve discomfort in the center of the chest that lasts for more than a few minutes or goes away, but comes back. The discomfort can come in the form of pressure, squeezing, fullness or pain.
· Pain or discomfort in the upper body: Heart attack victims sometimes feel pain or discomfort in one or both arms, the back, neck, jaw or stomach.
· Shortness of breath: This symptom can come with or without chest discomfort.
· Additional symptoms: Other warning signs of a heart attack include breaking out in a cold sweat, nausea or light-headedness.
If you or a loved one experiences any of these symptoms, it is imperative to ask for more tests to avoid becoming the next victim of misdiagnosis. When someone's death is caused by an undiagnosed heart attack, the surviving family members are often left wondering what could have been done. In most cases involving missed heart attacks, further actions could have been taken to save the patients, which is why the majority of undiagnosed heart attack cases stem from errors in diagnosis.
The most obvious non-medical solution to this recurring problem is the medical malpractice lawsuit. Simply stated, doctors do not like to be sued; the threat of litigation causes them to be more careful. Thus, if you or a loved one has been a victim of a misdiagnosed heart attack, it is important to contact a medical malpractice attorney. Do this, not simply for compensation; do it so that the doctor involved does not repeat the conduct. Do this so that the public is made aware of the incident. Do it because the threat of a lawsuit is our most important safety tool.
Mark Bello has thirty-three years experience as a trial lawyer and twelve years as an underwriter and situational analyst in the lawsuit funding industry. He is the owner and founder of Lawsuit Financial Corporation which helps provide legal finance cash flow solutions and consulting when necessities of life litigation funding is needed by plaintiffs involved in pending, personal injury litigation. Bello is a Justice Pac member of the American Association for Justice, Sustaining and Justice Pac member of the Michigan Association for Justice, Business Associate of the Florida, Tennessee, and Colorado Associations for Justice, a member of the American Bar Association, the State Bar of Michigan and the Injury Board.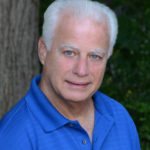 Experienced attorney, lawsuit funding expert, certified civil mediator, and award-winning author of the Zachary Blake Legal Thriller Series. The series features super-trial lawyer Zachary Blake handling "ripped from the headlines" legal and political issues of the day. The series currently consists of Betrayal of Faith, Betrayal of Justice, Betrayal in Blue, Betrayal in Black, and Betrayal High, with a sixth Zachary Blake novel due out later this year. To learn more about these topical social justice legal thrillers. please visit markmbello.com. Mark is a member of the State Bar of Michigan, a sustaining member of the Michigan Association for Justice, and a member of the American Association for Justice.