Governor Rick Perry routinely overstates the success of tort reform in Texas. Contrary to what he touts, there has been a very small increase in practicing doctors in the state and the bulk of the influx was in larger cities where health care was already abundant.
Texas has 254 counties; only 106 have obstetrician/gynecologist — just six more than in 2003. For example, Presidio County's one and only practicing physician, one doctor for 8,000 residents. Because the physician does not deliver babies or treat emergencies, many women move to another part of the state while pregnant. In Pecos, about four-hours north of Presidio, a California woman became ill while traveling through the area. By the time they reached the closest hospital nearly 200 miles away, the woman died in the car. These are the kind of underserved regions that Perry said would benefit from tort reform. Bottom line is that tort reform did not increase rural health care in Texas.
Now here's the other twist. It is no secret among doctors that if you've been disciplined in other states for repeated accusations of negligence, Texas is the place to move your practice. Why? The Texas Medical Board (TMB) is not required to disclose cases of medical malpractice when a doctor moves from another state. In fact, they are not required to even look into cases. You read that correctly, the Texas Medical Board does not check to see if a doctor moving from another state has a track record of seriously injuring or killing patients. The responsibility to disclose malpractice cases rests solely on the doctor. If the doctor does not report his/her own medical negligence, patients are left in the dark.
That was the case with Dr. Stefan Konasiewicz (Dr. K), a brain surgeon who couldn't work in Minnesota so he went to Texas where his negligence would be protected by the Texas tort reform. Thanks to Governor Perry, if you are injured, or worse, it is nearly impossible to seek justice because the state tort reform severely reduces a doctor's accountability for negligence. Feel safe now?
Sadly, Texas has become a safe haven for dangerous doctors. Governor Perry and his supporters have made it clear that protecting health care providers is more important than protecting patients; that "making more money" has replaced "do no harm" for these corporations. Doctors are allowed to erase previous harm done in another state then avoid accountability for harm caused in the future. Bad doctors are attracted to places that allow them to injure people and not be held accountable. Telling doctors to come to Texas and no matter what they do to their patients they will keep their license and continue to make obscene profits. Just remember that these apply to every case, even the most serious malpractice cases.
If Rick Perry and his supporters were hoping tort reform would attract more doctors to the state, they should have thought about the quality (rather than quantity) of the doctors they would be attracting. If you were a doctor with a history of committing malpractice, wouldn't you move to Texas?
Only you, the people, can stop this nonsense. Don't be another victim of a bad doctor's negligence; don't be a victim of senseless, anti-citizen, tort reform, politics and corporate greed.
Contact your local, state and federal elected representatives; find out where they stand on these important issues. If they stand with the corporations and the tort reformers, tell them they can't have your vote. Anytime a politician says "tort reform", they are really saying "deregulation" of the medical profession. Is that what you want? Tell them to speak up for the American taxpayer not their corporate cronies. If they refuse, vote for the "other guy". You have rights; make them be heard.
Mark Bello has thirty-three years experience as a trial lawyer and twelve years as an underwriter and situational analyst in the lawsuit funding industry. He is the owner and founder of Lawsuit Financial Corporation which helps provide cash flow solutions and consulting when necessities of life funding is needed during litigation. Bello is a Justice Pac member of the American Association for Justice, Sustaining and Justice Pac member of the Michigan Association for Justice, Business Associate of the Florida, Tennessee, and Colorado Associations for Justice, a member of the American Bar Association, the State Bar of Michigan and the Injury Board.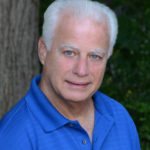 Experienced attorney, lawsuit funding expert, certified civil mediator, and award-winning author of the Zachary Blake Legal Thriller Series. The series features super-trial lawyer Zachary Blake handling "ripped from the headlines" legal and political issues of the day. The series currently consists of Betrayal of Faith, Betrayal of Justice, Betrayal in Blue, Betrayal in Black, and Betrayal High, with a sixth Zachary Blake novel due out later this year. To learn more about these topical social justice legal thrillers. please visit markmbello.com. Mark is a member of the State Bar of Michigan, a sustaining member of the Michigan Association for Justice, and a member of the American Association for Justice.