Here is another story I want to share with my readers in hopes that more people will take note of the harm that is inflicted by tort reform.
A jury awarded a collective $1.75 million to two siblings who alleged doctors at UCLA Medical Center committed medical malpractice that resulted in the death of their 44-year-old mother in 2013.
The patient underwent surgery for a hiatal hernia in November 2013; she died on December 27. According to the lawsuit, the doctors who treated her were negligent in performing the surgery and failed to diagnose and treat a stomach perforation. Defense attorneys argued that the doctors' actions met the proper standard of medical care. Deliberations lasted less than a day, resulting in favor of the plaintiff.
Enter tort reform. Despite the jury award, this family became the victims of a 1975 California law that places a cap of $250,000 on pain and suffering damages in medical malpractice cases. Once again, it doesn't matter what decision was made by a jury of our peers. Once again, our Constitutional rights have been trampled upon.
Tort reform, a fancy name for placing a damage cap on verdicts for serious injuries or fatalities at unreasonably low numbers, will do nothing to improve safety in the operating room. Large hospitals have the means to cut costs and take risks with patient's lives because damages caps make it affordable for them to do so; $250,000 is insignificant to them.
Shielding corporations and government entities from liability or damages is not a solution. The system will not repair itself by punishing the victim a second time. When there are limited or no consequences for bad behavior, bad behavior will continue. In the end, it is the insurance companies who get the financial windfall, while the public sector assumes the burden of the wrongdoer in the form of increased taxes. Is this what the American people want?
California's 41-year-old cap on pain and suffering needs to be abolished; damage caps all over the country need to be abolished. Only you, the average voter, have the power to make that happen. Don't wait until you or a loved one is the victim of medical negligence; then it will be too late.
The next time someone says to you that there should be limits on what can be awarded by a jury and that large verdicts hurt us and drive up the cost of medical care, remember this case. Consider how you would feel if your verdict was thrown out in favor of a lower damage cap.
Mark Bello is the CEO and General Counsel of Lawsuit Financial Corporation, a pro-justice lawsuit funding company.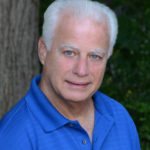 Experienced attorney, lawsuit funding expert, certified civil mediator, and award-winning author of the Zachary Blake Legal Thriller Series. The series features super-trial lawyer Zachary Blake handling "ripped from the headlines" legal and political issues of the day. The series currently consists of Betrayal of Faith, Betrayal of Justice, Betrayal in Blue, Betrayal in Black, and Betrayal High, with a sixth Zachary Blake novel due out later this year. To learn more about these topical social justice legal thrillers. please visit markmbello.com. Mark is a member of the State Bar of Michigan, a sustaining member of the Michigan Association for Justice, and a member of the American Association for Justice.