What do twelve California hospitals have in common? All have been fined for preventable medical errors that injured or killed patients.
Alameda Hospital in Alameda. In 2009, seven patients were given fentanyl patches for pain without being properly evaluated for their medical necessity or dosage. This was a first citation.
Brotman Medical Center in Culver City. An unattended patient fell trying to get out of his wheelchair. He suffered bleeding in his skull and subsequently died. This was Brotman's second penalty.
California Men's Colony in San Luis Obispo. A patient died after being given the wrong dosage of methadone. This was a first citation.
Dominican Hospital in Santa Cruz. A patient suffered kidney failure and hearing loss after receiving an overdose of chemotherapy for testicular cancer. This was a third penalty.
Emanuel Medical Center in Turlock. A guidewire (a thin wire inserted into an artery to guide a catheter) was left inside a patient during surgery and subsequently traveled into the heart before a second surgery was performed to remove it. This was a second citation.
Kaiser Foundation Hospital & Rehabilitation Center in Vallejo. A patient was implanted with a different patient's lens during cataract surgery. This was a second citation.
Los Angeles County + University of Southern California Medical Center in Los Angeles. A burn patient undergoing skin graft surgery suffered severe brain damage when anesthesia was administered without an anesthesiologist present. This was a fourth penalty.
Riverside Community Hospital in Riverside. A large metal clamp was left inside a patient during surgery. This was a first citation.
Stanislaus Surgical Hospital in Modesto. Surgery was initiated on the wrong ankle. This was a first citation.
Sutter Delta Medical Center in Antioch. A patient with a potentially fatal, abnormal heart beat went into cardiac arrest and later died after not being attached to a cardiac monitor for 40 minutes. This was a first citation.
Torrance Memorial Medical Center in Torrance. A bottle of solution used during a kidney surgery was left inside the patient. The bottle wasn't discovered until the patient returned to the medical center for another operation
OC San Francisco Medical Center in San Francisco. A sponge was left inside a patient during surgery. This was a fifth penalty for the hospital.
Although considerable attention has been given lately to methods of eliminating medical errors and enhancing patient safety, the number of avoidable errors remain staggeringly high. In fact, in 1999 the Institute of Medicine reported that up to 98,000 patients die, each year, as a result of such events. This began a patient safety movement that is obviously still a long way from where it should be. It has not helped that the US Chamber of Commerce and the insurance industry have led a "blame the lawyers, blame the victims" crusade, known to some, as 'tort reform' or "lawsuit abuse". We are all less safe when tort reform measures are successful.
We cannot allow special interest groups to put patient safety and protection at risk. We cannot compromise access to justice. Do not allow tort reformers to mislead the American people; protect your rights under the Seventh Amendment and don't sacrifice patient rights to achieve reform. Tort reform takes away your rights! Stand Up and Take Action!
The American Association for Justice has created a resource – People over Profits – to educate the public about tort reform. Help make a difference; do not allow "special interest groups to hold hostage, the legal rights and remedies of medical malpractice victims." Let your state representative know that the legal rights and remedies of patients need to be protected. Take action now!
Mark Bello has thirty-three years experience as a trial lawyer and twelve years as an underwriter and situational analyst in the lawsuit funding industry. He is the owner and founder of Lawsuit Financial Corporation which helps provide legal finance cash flow solutions and consulting when necessities of life litigation funding is needed by plaintiffs involved in pending, personal injury litigation. Bello is a Justice Pac member of the American Association for Justice, Sustaining and Justice Pac member of the Michigan Association for Justice, Business Associate of the Florida, Tennessee, and Colorado Associations for Justice, a member of the American Bar Association as well as their ABA Advisory Committee, the State Bar of Michigan and the Injury Board.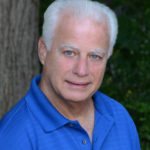 Experienced attorney, lawsuit funding expert, certified civil mediator, and award-winning author of the Zachary Blake Legal Thriller Series. The series features super-trial lawyer Zachary Blake handling "ripped from the headlines" legal and political issues of the day. The series currently consists of Betrayal of Faith, Betrayal of Justice, Betrayal in Blue, Betrayal in Black, and Betrayal High, with a sixth Zachary Blake novel due out later this year. To learn more about these topical social justice legal thrillers. please visit markmbello.com. Mark is a member of the State Bar of Michigan, a sustaining member of the Michigan Association for Justice, and a member of the American Association for Justice.