Numerous studies have documented ongoing problems with patient safety, as well as significant flaws in the way the legal system currently handles malpractice cases. The majority of patients who suffer harm from a medical error are never fully compensated. I often write about the corporate fleecing of our civil justice rights, the trampling of the 7th Amendment by corporate interests and the politicians whose campaigns profit from these interests. It is a horrible fate to be a victim of negligence and insult upon injury to be victimized a second time because tort reform restricts citizens' access to justice. Because one can't sustain oneself, financially, on the reduced financial compensation that tort reform mandates, the burden is placed on the taxpayers in the form of Medicare, Medicaid and assistance programs. Don't believe me? Ask Missouri resident, Deborah Watts, who must speak on behalf of her son.
Naython Watts turns six on November 1. Unfortunately, he won't realize it's his birthday because Naython suffers from disabling brain injuries as a result of medical negligence. Naython requires around the clock care. He suffers from seizures, has difficulty feeding himself, can't walk on his own, and has the mental capacity of a two-year-old.
His mom, a widow, successfully sued Cox Medical Center Centers in Springfield, MO; she was awarded $1.45 million for non-economic damages and $3.37 million for future medical damages. Hoever, because of tort reform legislation, passed in 2005, the non-economic damages were reduced to $350,000.
Deborah Watts fought back and won. This past summer, the Missouri Supreme Court struck down the $350,000 damages cap law on non-economic damages declaring that it violated the right to a trial by jury. The Missouri high court ruled the tort reform law was unconstitutional jury tampering, that it is the exclusive role of judges and juries is to find facts and determine damages. The money won't change Naython's life; he will never live a normal childhood, never marry or have a family of his own. He and his mother are forced to live with the serious and costly consequences of medical negligence for the rest of their lives. However, by upholding the Missouri constitution, the Missouri Supreme Court has spared Naython, and other innocent victims, from the additional indignity and damage caused by tort reform, the despicable bail out of negligent professionals and corporate wrongdoers.
Thank you, Ms. Watts, for fighting on behalf of all Missourians; thank you, Missouri Supreme Court, for listening, applying the law, and finally stopping this travesty. I look forward to the day when other state supreme courts follow your courageous lead.
A cap on awards for pain and suffering is utterly inadequate for someone left permanently brain damaged, disabled, unable to talk or walk, blind, paraplegic, or left with a deadly illness due to the negligence of a doctor or hospital. Don't wait for tragedy to strike; use your voice and your vote, now. Don't permit corporate wrongdoers and insurance companies to continue to make obscene profits, while ignoring safety. What's good for business is not necessarily good for citizens. Our policymakers and elected representatives must stop insulating the wrongdoers; they must hold them accountable and insist on more effective care and safety measures, even if safety costs a little more.
When there is no accountability, negligent behavior will continue. We trust juries to administer justice in criminal cases; they are called upon to make decisions about guilt or innocence, freedom or prison, even life or death. Yet, the right wing of the Republican Party does not believe that citizens are capable of determining damage awards when someone is seriously injured or permanently disabled.
We know this is political nonsense; we know that "tort reform" is the exchange of corporate political support to right wing candidates in exchange for legislation (or support of legislation) to restrict damages and/or court access. Citizen justice is sacrificed for corporate special interests and greed. And this is happening under the radar, in the United States of America, where fundamental civil rights are embedded in the Constitution.
Each of us is merely one sudden, tragic, incident away from being a victim. Find out where your candidates stand on tort reform. If he or she stands for denying you the right to sue for your injuries and collect what a judge or a jury deems fair, I urge you to vote for the other guy. Hopefully, you will never be a victim of someone else's negligence, but, if you are, you don't be a victim of tort reform. Stand up against injustice; let your voice be heard. Take a brave stance, like Deborah Watts did, but do it before tragedy strikes. You and all of your fellow citizens will be better and freer for it.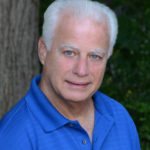 Experienced attorney, lawsuit funding expert, certified civil mediator, and award-winning author of the Zachary Blake Legal Thriller Series. The series features super-trial lawyer Zachary Blake handling "ripped from the headlines" legal and political issues of the day. The series currently consists of Betrayal of Faith, Betrayal of Justice, Betrayal in Blue, Betrayal in Black, and Betrayal High, with a sixth Zachary Blake novel due out later this year. To learn more about these topical social justice legal thrillers. please visit markmbello.com. Mark is a member of the State Bar of Michigan, a sustaining member of the Michigan Association for Justice, and a member of the American Association for Justice.