Improving patient care and reducing the cost of treatment should be a top priority for everyone, especially healthcare providers. Michigan and Maryland are taking this issue seriously by implementing quality-of-care initiatives over the last couple of years.
Maryland hospitals have saved more than $105 million in the past two years by reducing infections and other hospital-acquired conditions. Hospitals are required to track, measure and submit information on 49 different complications to the Maryland Health Services Cost Review Commission. The goal is to improve care, reduce hospital readmissions and improve the initial process of caring for patients.
Maryland follows the recent success of Michigan hospitals which saved $8.6 million last year. According to the Michigan Health and Hospital Association (MHA), the state's hospitals have saved at least $8.6 million by collaborating on numerous safety measures that have helped save lives. These savings were through a plan to reduce central-line bloodstream infections among patients in intensive care units and decrease cases of ventilator-associated pneumonia. The system also tracks patient readmissions between hospitals, not just within the same facility.
According to the Institute of Medicine, preventable medical errors kill as many as 98,000 Americans every year, and seriously injure countless more. Preventing medical mistakes, helping patients heal more quickly, without complications, and avoiding readmissions to a hospital have been a national priority. In fact, these concerns will be addressed under a new initiative, "Partnership for Patients." The goal is to cut preventable hospital-acquired conditions by 40 percent over the next three years, while, at the same time, reducing preventable readmissions by 20 percent. Michigan and Maryland are well on track. Both states have proven that the way to reduce health care costs related to malpractice is to reduce malpractice; the way to reduce medical malpractice is to increase safety. Who can argue with an increase in safety and a decrease in insurance costs?
The U.S. Chamber of Commerce and special interest groups spend millions of dollars trying to get you to falsely believe that artificial caps in malpractice cases have a positive effect on the economy. Tort reform will do nothing to help our economy; it won't create jobs and it won't bring down the cost of health care in America. Why don't these groups use the money to help people rather than re-victimizing them and restricting recovery and court access? Medical negligence cannot be reduced simply by restricting consumers' legal rights; only safety and preventative measures can do that.
Arbitrary damage caps only harm innocent victims; they make it harder to seek and recover compensation for medical injuries; extend unwarranted special protection to the medical industry; and remove the only effective deterrent to negligent medical care. Tort reformers argue that the medical profession is hindered by these lawsuits, but what about the patient injured by medical negligence? What happens when he/she can't recover fair compensation for life-changing implications? The injured victims should not face arbitrary damage caps to protect corporate greed. Serious injuries and permanent disabilities have life-long, expensive consequences. Tort reform clearly and deliberately re-victimizes victims to the benefit of doctors, hospitals and insurance companies. Caps benefit those who need assistance the least, doctors, insurance companies, and big business. They benefit those who are guilty of serious wrongdoing and who have caused serious injuries. If those responsible don't compensate the victims, who does? YOU! That's correct, it is the US taxpayer who picks up the tab for the negligence of others, through Medicare, Medicaid and other social programs. So, ask yourself, why should we, the taxpayers, give these corporate wrongdoers a bailout?
It is your life, your future, your injury and your right to pursue justice for medical malpractice; someone should be held accountable and that someone should be the wrongdoer. Find out where the candidates in your state stand on a citizen's right to sue and collect damages in personal injury and disability case. If a candidate stands for tort reform; if he or she stands for denying you the right to sue for your injuries and collect what a judge or a jury, fairly, rules they are worth, vote for the other guy. Don't be a victim of someone else's negligence and a victim of senseless tort reform, politics and corporate greed. Don't be the one who says "I regretfully voted to enact a law that now limits my compensation."
Mark Bello has thirty-three years experience as a trial lawyer and twelve years as an underwriter and situational analyst in the lawsuit funding industry. He is the owner and founder of Lawsuit Financial Corporation which helps provide cash flow solutions and consulting when necessities of life funding is needed during litigation. Bello is a Justice Pac member of the American Association for Justice, Sustaining and Justice Pac member of the Michigan Association for Justice, Business Associate of the Florida, Tennessee, and Colorado Associations for Justice, a member of the American Bar Association, the State Bar of Michigan and the Injury Board.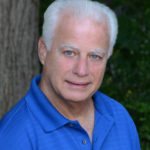 Experienced attorney, lawsuit funding expert, certified civil mediator, and award-winning author of the Zachary Blake Legal Thriller Series. The series features super-trial lawyer Zachary Blake handling "ripped from the headlines" legal and political issues of the day. The series currently consists of Betrayal of Faith, Betrayal of Justice, Betrayal in Blue, Betrayal in Black, and Betrayal High, with a sixth Zachary Blake novel due out later this year. To learn more about these topical social justice legal thrillers. please visit markmbello.com. Mark is a member of the State Bar of Michigan, a sustaining member of the Michigan Association for Justice, and a member of the American Association for Justice.