One of the country's top-paid prostate surgeons has been under scrutiny for performing concurrent surgeries. Now he faces two lawsuits.
In one lawsuit, the patient contends that his surgery was performed by an unsupervised resident while the surgeon operated on someone else. The lawsuit alleges fraud and malpractice and names the surgeon, hospital, and its parent company as defendants.
The second lawsuit also claims that the operation was performed by an unsupervised medical resident, resulting in a hemorrhage several days later and a second surgery to have the patient's entire prostate removed.
Both complaints state that the patients were never advised that the surgeon would not be performing the surgery, nor that he would not be in the operating room during its duration. The lawsuits also assert that the surgeon's contract includes incentive clauses tied to how many operations he performs. In reviewing hospital records, it was revealed that from July 2013 through August 2016, the surgeon performed approximately 2,200 urologic surgeries of which 70 percent overlapped to some extent.
Double-booking or concurrent surgery is a practice often used in teaching hospitals where a senior attending surgeon delegates residents or fellows to perform parts of one surgery while the attending surgeon tends to a patient in another operating room. While it occurs in many specialties, double-booking is most common in orthopedics. The existence of this practice has been mostly unknown to patients; however, it has become the subject of heightened debate since the Boston Globe first reported cases in October 2015.
Overlapping surgeries are permitted, but Medicare rules prohibit surgeons from billing Medicare for two simultaneous operations unless the doctor was present for all "critical parts.'' The decision to allow the practice is left to hospitals, which are primarily responsible for policing it.
Proponents of the practice say that overlapping operations not only allows a resident or fellow to perform parts of an operation vital in training, but also can improve efficiency and better utilize a surgeon's valuable time. Critics, however, believe that double-bookings are profit-driven and add unnecessary risk.
The Globe report prompted the Senate Finance Committee to exam the situation. On December 8, 2016, it issued a report warning that concurrent surgeries should be carefully controlled, if not prohibited. The report listed the following actions:
Develop a policy that requires surgeons to inform patients sufficiently in advance that the surgery will be an overlapping one.
Develop patient consent forms that clearly indicate that the surgeon has informed the patient that her/his surgery will overlap with another surgery and described what that entails.
Develop educational materials for patients and their family members which could provide additional sources of information to help inform patients' decisions to accept or reject the overlapping of their surgery.
Is it enough?
Since then, many hospitals and medical professionals have taken steps to address these concerns. For example, the Massachusetts hospital that was initially investigated decided to largely eliminate concurrent surgery in all specialties. Part of the process involved overhauling the way surgeries were scheduled. A hospital spokesperson said that eliminating most concurrent procedures actually resulted in an increase of 560 surgeries in 2016, using the same number of operating rooms. "Concurrency was masking an efficiency problem," he said. "Like many things in health care, if you apply a rigorous disciplined approach, you may get an answer you didn't expect."
Yet, the Senate Finance Committee has no way of knowing what most of the 4,900 hospitals and other facilities nationwide that receive Medicare payments are doing to address the issue. Shouldn't there be uniform rules governing concurrent surgery practices in the medical field? Unexpected complications can, and do, go wrong during "critical" as well as "noncritical" portions of an operation; don't all patients deserve the sole and undivided attention of their surgeon?
Mark M. Bello is an attorney, certified civil mediator, and award-winning author of the Zachary Blake Legal Thriller Series. He is also the CEO of Lawsuit Financial and the country's leading expert in providing non-recourse lawsuit funding to plaintiffs involved in pending litigation, a member of the State Bar of Michigan, a sustaining member of the Michigan Association for Justice, and a member of the American Association for Justice.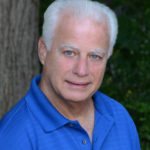 Experienced attorney, lawsuit funding expert, certified civil mediator, and award-winning author of the Zachary Blake Legal Thriller Series. The series features super-trial lawyer Zachary Blake handling "ripped from the headlines" legal and political issues of the day. The series currently consists of Betrayal of Faith, Betrayal of Justice, Betrayal in Blue, Betrayal in Black, and Betrayal High, with a sixth Zachary Blake novel due out later this year. To learn more about these topical social justice legal thrillers. please visit markmbello.com. Mark is a member of the State Bar of Michigan, a sustaining member of the Michigan Association for Justice, and a member of the American Association for Justice.