What does a woman do if she becomes pregnant but discovers that her baby will have a severe mental disorder or seriously debilitating genetic disease? Should a woman be afforded the informed choice, weighing all factors, positive or negative, of terminating the pregnancy? What if the woman was never warned of the possibility- imagine not knowing about such a condition – or even the possibility of such a condition – until her baby is born? She may decide to have the baby, but shouldn't her doctor have a duty to exercise reasonable care in providing her with complete and accurate information so she can make an informed decision? If the provider fails to do so, should the woman have grounds for a "wronged birth' lawsuit?
Currently, "wrongful birth" claims are allowed in twenty-eight states; other states have banned them. Texas has not yet spoken on the subject, but State Representative Ron Simmons, R-Carrollton, has filed a bill to prohibit "wrongful birth" lawsuits. This isn't the first time the issue has been addressed in Texas' a similar proposal failed in the 2015 legislative session.
"Wrongful birth" is a legal claim or cause of action where a parent (or parents) argues that a doctor:
Didn't properly diagnose a serious medical problem with an unborn fetus, or
Didn't properly warn the parent of the risk of conceiving or giving birth to a child with a serious medical problem, or
Deprived the parent of making an informed decision about whether to terminate the pregnancy because of a serious medical problem with the fetus.
Obviously, these cases are controversial. Abortion rights advocates have opposed proposals prohibiting "wrongful birth" lawsuits claiming that doctors who oppose abortion are handed a legal basis to withhold important information from expectant parents so that they can't choose to abort the child. "Pro-life" supporters believe "wrongful birth" suits send a message that those born with disabilities were tragic mistakes – that their lives are not worth living.
In our opinion, these cases are not about whether the lives of severely disabled children are worth less than those of healthy children. All lives matter. These cases are about assuring that parents are provided with the proper information to make informed choices by holding the provider responsible if he/she fails to provide that notice or fails to properly diagnose a serious birth defect. Some woman may choose to have and raise a severely disabled child; some may make the agonizing decision to abort the pregnancy. "Wrongful birth" claims are about making sure that parents make the decision with full knowledge of the facts and circumstances of the affliction. And, if they are not provided with all of the facts and face a life of agony and heartbreak and a mountain of medical expenses that they would not have chosen to assume, are they entitled to financial assistance from the negligent care-giver?
Perhaps compensation takes the form of some type of "health insurance", help with the extraordinary expenses. Perhaps it might pay for in home care assistance. Perhaps the family needs home modifications or special needs training. Perhaps the child needs expensive special education. If they choose this path with full knowledge of the facts, the cost and heartbreak (and the joy of having the child they chose to have), getting all the information their doctor could provide, then there is no "wrongful birth" case. But if raising a child they would have chosen to abort, however difficult that decision may have been, is forced upon them by a provider withholding information or making a mistake about the condition of the fetus, should the parents be able to pursue damages? Choosing to raise a severely disabled child requires a difficult, heavy, life-long commitment that some parents, even well-intentioned ones, are ill-equipped to make.
Calling these cases "Wrongful birth" delivers a false message that a child doesn't deserve to live and breathe and that parents who seek damages are simply attempting to avoid the responsibility of raising a child that they don't want. Parents are depicted as unfeeling or uncaring. But parents in these situations love and deeply care for their expected children, and the decisions they make, whether they are to terminate or go forward with pregnancy, are made out of love and concern for their children. Legal options and recourse should focus on the parents' lack of informed consent and emotional duress, not on religious or moral concerns. That is the opinion of Lawsuit Financial; what is yours?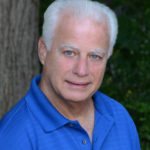 Experienced attorney, lawsuit funding expert, certified civil mediator, and award-winning author of the Zachary Blake Legal Thriller Series. The series features super-trial lawyer Zachary Blake handling "ripped from the headlines" legal and political issues of the day. The series currently consists of Betrayal of Faith, Betrayal of Justice, Betrayal in Blue, Betrayal in Black, and Betrayal High, with a sixth Zachary Blake novel due out later this year. To learn more about these topical social justice legal thrillers. please visit markmbello.com. Mark is a member of the State Bar of Michigan, a sustaining member of the Michigan Association for Justice, and a member of the American Association for Justice.