Over 300,000 West Virginians are still being warned that their tap water is unsafe to drink, while the company that caused the contamination will, most likely, escape liability. J. Clifford Forrest, apparently, took control of Freedom Industries just before the company leaked thousands of gallons of toxic chemicals into the Elk River in West Virginia. A week later, Freedom was seeking federal bankruptcy protection.
More than 500 people have been hospitalized with ailments linked to the spill. There are at least 20 lawsuits; that number is expected to rise, rapidly, as the spill is estimated to have poisoned at least one-sixth of West Virginia's water supply. Those harmed are not just those who drank the water or washed with, not just those who became ill or developed a rash. Business owners were forced to close, losing significant profits; their workers lost wages.
We have seen cases like this far too frequently; we've seen a rash of them lately. Freedom Industries being just the latest company to file for bankruptcy to avoid lawsuits. Reports indicate that the company had been skirting safety regulations and vital equipment upgrades, for years, in an effort to save a few bucks in the short term. Sound familiar? Like Blitz USA, Freedom decided to value profits over the well-being of the community that helped it achieve success; to avoid responsibility for its gross misconduct, it files for bankruptcy protection.
But, that's not all. The bankruptcy filing also indicates that two lenders, VF Funding and Mountaineer Funding, are seeking to lend as much as $5 million to keep Freedom Industries operating during its reorganization. And, you ask, who the sole "member" of Mountaineer Funding? You guessed it! J. Clifford Forrest! He wants to be permitted to lend money to the company for a profit, but avoid being forced to pay the victims of his misconduct. What a guy!
The bankruptcy filing will temporarily "stay" any lawsuits and prevent any payments/restitution from being made. If the company goes through reorganization, there is a strong possibility that the bankruptcy court will liquidate all claims against the company so the company can come out of bankruptcy with a fresh start, without a boatload of litigation to resolve. I am all for giving businesses a fresh start when they suffer a hardship, but not when those business skirt safety, endanger the public, and harm innocent people in exchange for increased profits.
Freedom Industries has an opportunity to do the right thing and provide assistance to the people and businesses that they have harmed. Bankruptcy will, most likely, provide Freedom with the 'freedom' to start over without legal baggage. Will the company appropriately compensate the victims? Will it continue to avoid government regulations and hide the lists of chemicals polluting West Virginia waters? Will it learn from this fiasco and attempt to do better in the future? Or will it continue to harm West Virginia citizens and businesses and go bankrupt the next time disaster strikes? Citizens and businesses affected by Freedom's carelessness need a "fresh start", too. How do they get one when they are compensated at pennies on the dollar in bankruptcy court?
Environmental lawsuits are lengthy and difficult. They take months, even years, it is difficult to unravel the issues, identify to players and determine accountability and damages. Sadly, because of the bankruptcy, billionaires will, likely, keep their billions and victims will be forced to go it alone and undercompensated. Freedom will prevail here, even if it must hide behind a new name. "Liberty Industries" anyone?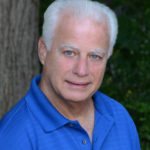 Experienced attorney, lawsuit funding expert, certified civil mediator, and award-winning author of the Zachary Blake Legal Thriller Series. The series features super-trial lawyer Zachary Blake handling "ripped from the headlines" legal and political issues of the day. The series currently consists of Betrayal of Faith, Betrayal of Justice, Betrayal in Blue, Betrayal in Black, and Betrayal High, with a sixth Zachary Blake novel due out later this year. To learn more about these topical social justice legal thrillers. please visit markmbello.com. Mark is a member of the State Bar of Michigan, a sustaining member of the Michigan Association for Justice, and a member of the American Association for Justice.