Plaintiffs alleged that from 1986 to 1994, the owners of a smelting plant knowingly exposed residents to lead pollution, a neurotoxin that is especially harmful to children, and knew about the potential health risks, but failed to ensure emissions from the plant were safe and also failed to warn the public until 1993.
In 2009, the EPA still found that one-third of properties located within a mile of the plant contained lead at levels exceeding the EPA's threshold for removing and replacing such soils. Now there is vacant lot after vacant lot in the town after Doe Run Resources Corp., the current owners of the smelter, was forced to purchase properties and demolish them.
A lawsuit was filed against the company; it focused on 16 victims (children and babies at the time they lived near the plant in Herculaneum, MO) who claimed they suffered attention-deficit hyperactivity disorder, IQ loss, and other developmental problems. The case was forced to trial by a corporate defendant that just would not accept appropriate responsibility and compensate the victims. The trial lasted three months; the jury awarded plaintiffs $38.5 million in compensatory damages and $320 million in punitive damages.
Fortunately for these victims, Missouri allows separate hearings for punitive awards. The punitive damages award shocked even the plaintiff's attorney; he had suggested a punitive award of $208 million. But this jury obviously wanted to send a clear message: "No corporate America; it is not ok to harm innocent citizens; it is not ok to put profits first. "They hurt these children and did it for money. In our system, we can only punish them with what is most valuable to them," said plaintiff attorney Gerson Smoger, adding, "We punish them with money."
The company refused to admit guilt and never apologized for its negligence, but justice was served. Doe Run Resources has also announced that it will close the current lead smelter at the end of 2013 and pay millions to correct environmental violations at the Herculaneum plant. The company plans to build a new low-emission facility in Herculaneum, a decision on the heels of a state legislator proposal to award Doe Run tax incentives to help the company remain in the state and save hundreds of jobs in the state.
It is unfortunate that a lawsuit was needed to send a clear message that injuring innocent people cannot be tolerated; perhaps a larger question is how we as a society teach corporate America lessons if we continue to reward its behavior with tax incentives. Granted, these incentives are to assist Doe Run in rebuilding a safer facility, but doesn't this rub you the wrong way?
The purpose of the lawsuit was to hold the company accountable and promote a strong justice system; it was not to drive Doe Run out of business. Yet, the company opted to close its doors for good, in essence, forcing lawmakers to give it incentives to stay. Where is the lesson in that? Lawsuit Financial sincerely hopes that Doe Run has learned from its past practices and is putting safety first, and tax incentives second.
Not all victims of corporate abuse are this lucky. Damages caps are not only unfair and wrong for America; they also unconstitutionally infringe on our right to trial by jury and disproportionately impact those who have suffered the worst injuries. Tort reform of any kind limits our constitutional rights. It eliminates vital protections for those who are injured from defective products, toxic chemicals, medical malpractice, and other serious accidents. It takes the question of damages away from judges and juries and hands it to the legislature. How does that sit with you? How would you like that if you or your family members were the victims? Why do our elected officials reward corporate polluters and defective product manufacturers at the expense of an innocent and unsuspecting public? When will state and federal government elected officials put America's citizens first and hold corporate America fully responsible for negligence and the serious societal damage that it causes? How about now? If not now, when?
Mark Bello has thirty-three years experience as a trial lawyer and twelve years as an underwriter and situational analyst in the lawsuit funding industry. He is the owner and founder of Lawsuit Financial Corporation which helps provide legal finance cash flow solutions and consulting when necessities of life litigation funding is needed by plaintiffs involved in pending, personal injury litigation. Bello is a Justice Pac member of the American Association for Justice, Sustaining and Justice Pac member of the Michigan Association for Justice, Business Associate of the Florida, Tennessee, and Colorado Associations for Justice, a member of the American Bar Association as well as their ABA Advisory Committee, the State Bar of Michigan and the Injury Board.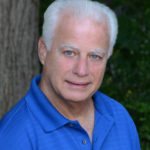 Experienced attorney, lawsuit funding expert, certified civil mediator, and award-winning author of the Zachary Blake Legal Thriller Series. The series features super-trial lawyer Zachary Blake handling "ripped from the headlines" legal and political issues of the day. The series currently consists of Betrayal of Faith, Betrayal of Justice, Betrayal in Blue, Betrayal in Black, and Betrayal High, with a sixth Zachary Blake novel due out later this year. To learn more about these topical social justice legal thrillers. please visit markmbello.com. Mark is a member of the State Bar of Michigan, a sustaining member of the Michigan Association for Justice, and a member of the American Association for Justice.