"Every day, consumers rely on household products that contain thousands of chemicals. The American public expects the federal government to do all it can to ensure these chemicals are safe before they reach the market." ~ Senator Frank Lautenberg (D-NJ)
Americans assume that chemicals used to make ordinary products are tested for safety, but just how safe is your home?  While many household products are now being manufactured with safer chemicals and more adequate warnings, there are still some dangerous chemicals in products on the market.  Why?  Despite the Toxic Substances Control Act (TSCA) of 1976, current laws do not require manufacturers to list all ingredients in cleaning products and tests are not required to prove product safety.  Don't consumers have a right to know what they're getting when they buy a household cleaner?  If so, maybe Church & Dwight Co. Inc, manufacturers of Kaboom Foamtastic Bathroom Cleaner, would not be faced with a product liability lawsuit and a Louisiana woman would not be suffering permanent disability.
Joy Elguezabal said she was hospitalized in June 2011 with acute respiratory distress and chemical pneumonitis after she used Kaboom Foamtastic Bathroom Cleaner with Oxi the previous night.  The lawsuit alleges the product is "unreasonably dangerous in its construction or composition, in its design, had inadequate warnings, did not conform to an express warranty, presented an unreasonable risk of harm, and was not fit for its intended purpose."  Ms. Elguezabal is seeking damages for medical expenses, permanent disability, psychological injuries, pain and suffering, mental anguish, and loss of enjoyment of life.
The TSCA and the systems in place for assessing chemical safety are outdated and ineffective.  Thousands of inadequately tested chemicals were allowed to remain in use after the law was enacted. Rather than requiring manufacturers to prove that the chemicals in their products are safe before they can be sold, the law required the government to prove a chemical is unsafe before it can be removed or kept off the market.  In order for the EPA to assess risks, it requires scientific data which the manufacturers do not have to provide unless the EPA can first prove there is a safety risk.  Today, even products we trusted because they state "non-toxic," "natural," and "pure," may contain chemicals that people would avoid if the facts were disclosed.
Chemical companies should not have the right to sell products that harm consumers, regardless of what the law does or does not require.  Since they do, Senators Frank Lautenberg (D-NJ) and Kirsten Gillibrand (D-NY) have recently introduced the Safe Chemicals Act of 2013 which would modernize and reform the law, mostly by requiring manufacturers to prove that a chemical is safe before it can be sold. If passed, it will affect both large chemical manufacturers and consumer goods companies processing and packaging chemicals in household cleaners and personal care products.  The new bill mandates that:
chemical manufacturers present "reasonable certainty of no harm" and submit testing data to the EPA to prioritize chemicals as to potential risk
the EPA identify and restrict the "worst of the worst" chemicals
manufacturers supply basic health and safety information for chemicals before they are allowed to enter or remain on the market
chemical safety assessment scientific methods be upgraded
the EPA have authority to restrict/remove chemicals with health and environmental concerns.
Unfortunately, some major players- Republicans and the chemical industry do not support the bill. The chemical industry is using many of the same strategies used by the tobacco industry decades ago; their goal – to minimize the issue, confuse the public, and maximize profits.  It is time we hold the industry responsible for the safety of their chemicals and products.  We have the power to change things.  Help keep toxic chemicals out of your home by supporting the Safe Chemicals Act of 2013 and asking your Senators to join in passing this bill.
Mark Bello has thirty-six years experience as a trial lawyer and fourteen years as an underwriter and situational analyst in the lawsuit funding industry. He is the owner and founder of Lawsuit Financial Corporation which helps provide cash flow solutions and consulting when necessities of life litigation funding is needed by a plaintiff involved in pending, personal injury, litigation. Bello is a Justice Pac member of the American Association for Justice, Sustaining and Justice Pac member of the Michigan Association for Justice, Member of Public Justice, Public Citizen, the American Bar Association, the State Bar of Michigan and the Injury Board.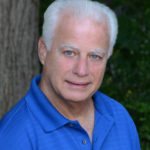 Experienced attorney, lawsuit funding expert, certified civil mediator, and award-winning author of the Zachary Blake Legal Thriller Series. The series features super-trial lawyer Zachary Blake handling "ripped from the headlines" legal and political issues of the day. The series currently consists of Betrayal of Faith, Betrayal of Justice, Betrayal in Blue, Betrayal in Black, and Betrayal High, with a sixth Zachary Blake novel due out later this year. To learn more about these topical social justice legal thrillers. please visit markmbello.com. Mark is a member of the State Bar of Michigan, a sustaining member of the Michigan Association for Justice, and a member of the American Association for Justice.