Sheltering in place may protect people from COVID-19, but it can also pose a higher risk for those in abusive relationships.
According to the National Coalition Against Domestic Violence, 10 million people per year are physically abused by an intimate partner in the U.S. Often times, victims find ways to get away from their abuser – going to work, running errands, or visiting with friends. They may wait for the abuser to go to work to seek help or reach out to family and friends. Under normal circumstances, a survivor or victim could flee an abusive situation by staying with a family member, going to a shelter, or filing a protective order with the police.
However, the COVID-19 pandemic has left victims trapped with their abuser, and it has become harder to report the abuse. Victims are not only being abused, physically and psychologically, but some are being surveilled by their abuser, and denied basic supplies and sustenance. Social distancing has kept them from seeing family and friends. Shelters and courts have closed. While some facilities are still operating as essential businesses, they have limited resources. Even though most courts continue to issue protective orders, the process has been delayed due to limited staff and social distancing policies.
Furthermore, the pandemic has shattered exit plans that victims have spent months planning and saving. Some victims are not only too scared to shelter in place with their abuser but equally scared to go out for fear of contracting COVID-19.
During times of prolonged stress and disruption of daily activities, such as a natural disaster, financial crisis, or a pandemic, there is usually a spike in domestic violence cases. Domestic violence is rooted in power and control and is exasperated by stress. When someone cannot manage stress and their lack of control, they will often take it out on their victim.
Although the CARES Act included funding for the National Domestic Violence Hotline and for programs that provide emergency housing and shelter to domestic violence victims, advocates say much more is needed to support victims and the programs that serve them. With financial stress from lost jobs and the likelihood of a worldwide recession, it may be harder for victims to leave an abusive relationship. Therefore, the risk to victims could easily outlast the virus itself.
What can you do if you are in the victim of domestic abuse?
When an argument breaks out, go to the safest place in the home, such as a bedroom. Avoid rooms like the kitchen or bathroom, which may have objects that can be used as weapons.
If you are in immediate danger, call 911.
Call your local shelter, an online chat hotline, or the police. The National Domestic Violence Hotline is available 24 hours a day in more than 200 languages at 1-800-799-SAFE or text LOVEIS to 22522. The National Sexual Assault Hotline, provided by RAINN (Rape, Abuse & Incest National Network) is available 24/7 at 1- 800-656-4673 and through online chat.
Victims should keep privacy in mind when reaching out for help. For example, does the abuser have access to the same computer or cell phone plan? An advocate can help you delete messages, browser histories, and records of phone calls.
Many cell phones now have an Emergency SOS feature. For iPhones, you can initiate a call for help by pressing the power button 5 times in a row, even when the phone is locked. Apple Watches have the feature, as well. Some Android phones have SOS Messages, which allows you to send an emergency alert to 4 pre-selected contacts by pressing the power button on your device 3 times in a row. When triggered, an emergency message with your location, a picture of your situation, and an audio message will be sent automatically. For other Android phones, you can add the feature with a third-party app. Check with your cell phone provider for more details on Emergency SOS on your device.
Join the "Signal for Help" campaign, established by the Women's Funding Network. Signal for Help is a one-handed gesture that victims can use on a video call or in-person to communicate discreetly and silently that they feel threatened and to please reach out to you safely. The movement involves facing your palm to the camera or person, tucking your thumb into your palm, and folding your four fingers over the top of your thumb. It also helps teach those on the other end of a call/chat what questions to ask discreetly. For more information on the campaign and other safety tips, visit the Women's Funding Network website.
If you cannot seek help on your own, contact a family member or friend who can make a call on your behalf.
If you know someone who might be in an abusive situation, the coronavirus is a good reason to check in. Reach out by phone or video call. Take a walk to see them, keeping social distancing in mind. Establish words or phrases as symbols when the victim needs help. It is important to help victims know that there is still hope, especially during difficult times.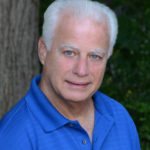 Experienced attorney, lawsuit funding expert, certified civil mediator, and award-winning author of the Zachary Blake Legal Thriller Series. The series features super-trial lawyer Zachary Blake handling "ripped from the headlines" legal and political issues of the day. The series currently consists of Betrayal of Faith, Betrayal of Justice, Betrayal in Blue, Betrayal in Black, and Betrayal High, with a sixth Zachary Blake novel due out later this year. To learn more about these topical social justice legal thrillers. please visit markmbello.com. Mark is a member of the State Bar of Michigan, a sustaining member of the Michigan Association for Justice, and a member of the American Association for Justice.