Nursing homes are entrusted to care for some of our nation's most vulnerable residents at a critical time in their lives. When this trust is violated and nursing home abuse or neglect happens, the results are often devastating as was the case for a Colorado family.
In April 2013, 77-year-old Sophia Alcon was admitted to the Life Care Center of Pueblo; she died nearly seven months later. Her family filed a wrongful death lawsuit against the facility alleging negligent care. According to the lawsuit, Alcon endured repeated instances of abuse and neglect that led to multiple infections, bed sores, unexplained severe bruising, dehydration and malnutrition. Testimony from caregivers and family members revealed that the woman was often found lying in her own urine and feces. In the lawsuit, plaintiff attorney, Brett Moss, pointed out that state inspectors cited the facility for deficiencies relevant to Alcon's injuries and argued the facility was chronically understaffed. The jury awarded $5.5 million in damages; $500,000 in damages related to the woman's death, $57,000 in economic damages for negligence and another $5 million in punitive damages. Absent from the trial was any corporate representative or witness on behalf of Life Care Centers of America, Inc., which Moss said may have impacted the jury award. In a statement to News 5 Investigates, (KOAA-TV), Life Care Center of Pueblo Executive Director Keith Jackson said the company will appeal the ruling.
This case is not the only legal battle involving the facility. Two additional wrongful death lawsuits are currently pending against the facility and on May 3, the US Justice Department filed suit against company owner Forrest Preston alleging that his company engaged in a widespread scheme to maximize Medicare billing.
Are profits more important than quality care for the elderly? Companies make millions every year, yet still provide inadequate staffing. When negligence occurs, they cowardly hide behind lies and deceit. This was a preventable death. If this facility was properly staffed, this woman may still be alive today.
While there are agencies like Citizens for Better Care, and others, that have been created to combat this type of neglect by reporting about and punishing those caregivers and nursing homes that operate below acceptable standards, families should be advocates for their loved ones. "No matter what nursing home it is, I'd just encourage them to visit and be involved and to monitor for signs and symptoms of abuse or neglect and to take it up with the management of the nursing home and to document what they find and see," said Moss.
Choosing a quality nursing home is an important decision and a thorough evaluation of potential nursing homes is necessary to help protect your loved one. Do your homework. Nursing homes are inspected by state Department of Health Services. Check with your state to see if the nursing home has any violations. Once you have narrowed down your list, the best way to compare the nursing homes you are considering is to visit each facility. An in-person visit can answer many questions.
Is the facility currently licensed?
What is the reputation of the care facility?
Is the staff helpful and attentive?
Do residents appear well-cared for?
Is the facility clean and safe?
Does it offer medical, dental, and other services?
Although ever effort is made to provide the best care facility for a loved one, the truth is few family members are in a position to effectively gauge the quality of a facility; abuse can happen. As Moss said, visit often, be involved and monitor for signs of abuse and neglect. You don't need to be a doctor or nurse to notice if something is amiss. Pay close attention to your loved ones physical appearance, emotional state, and comments or reluctance to certain staff is important. Here are a few signs to watch for that can indicate negligence or abuse:
Sudden change in behavior
Unexplained injuries, burns, or bruises
Malnutrition or dehydration
Bed sores
Poor personal hygiene
If you have concerns about your loved one in a nursing home or long-term care facility, contact the facility's ombudsman, whose job it is to ensure that residents are receiving proper care. If believe a loved one is the victim of nursing home abuse, contact an experienced nursing home abuse attorney who can help you understand your rights. Our elderly deserve quality care and safety.
Mark Bello is the CEO and General Counsel of Lawsuit Financial Corporation, a pro-justice lawsuit funding company.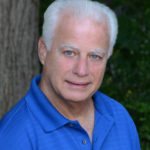 Experienced attorney, lawsuit funding expert, certified civil mediator, and award-winning author of the Zachary Blake Legal Thriller Series. The series features super-trial lawyer Zachary Blake handling "ripped from the headlines" legal and political issues of the day. The series currently consists of Betrayal of Faith, Betrayal of Justice, Betrayal in Blue, Betrayal in Black, and Betrayal High, with a sixth Zachary Blake novel due out later this year. To learn more about these topical social justice legal thrillers. please visit markmbello.com. Mark is a member of the State Bar of Michigan, a sustaining member of the Michigan Association for Justice, and a member of the American Association for Justice.