"America is aging. Every day, 10,000 people in the United States celebrate their 65th birthday. Between 2010 and 2030, the number of Americans 65 and older will nearly double, and the number of those 85 and older is on pace to grow more than 400% by 2050." – Kathleen Sebelius, Secretary of Health and Human Services
As more people live longer, the need for quality long-term care for the elderly will increase dramatically. This volume shows the need for improving the quality of care in nursing homes.  Making the choice to transition a loved one to a nursing home can be physically and emotionally draining.  How do you choose the best one?  Will it meet your loved ones' specific and growing needs?  With nursing home abuse reports so high, it is essential that family members carefully consider all options when selecting the best nursing home for their loved one.
Choosing a quality nursing home is an important decision and a thorough evaluation of potential nursing homes is necessary to help protect your loved one.  Do your homework. Nursing homes are inspected by state Department of Health Services. Check with your state to see if the nursing home has any violations.  Once you have narrowed down your list, the best way to compare the nursing homes you are considering is to visit each facility.  An in-person visit can provide can answer many questions.
Is the facility currently licensed?
What is the reputation of the care facility?
Is the staff helpful and attentive?
Do residents appear well-cared for?
Is the facility clean and safe?
Does it offer medical, dental, and other services?
Does it provide a nursing staff?
Are their activities for the residents?
Although ever effort is made to provide the best care facility for a loved one, the truth is few family members are in a position to effectively gauge the quality of a facility; abuse can happen.  Visit often.  You don't need to be a doctor or nurse to notice if something is amiss.  Pay close attention to your loved ones physical appearance, emotional state, and comments or reluctance to certain staff is important.  Here are a few signs to watch for that can indicate negligence or abuse:
Sudden change in behavior
Unexplained injuries, burns, or bruises
Malnutrition or dehydration
Bed sores
Poor personal hygiene
If you have concerns about your loved one in a nursing home or long-term care facility, contact the facility's ombudsman, whose job it is to ensure that residents are receiving proper care.  If believe a loved one is the victim of nursing home abuse, contact an experienced nursing home abuse attorney who can help you understand your rights.  Our elderly deserve quality care and safety.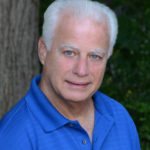 Experienced attorney, lawsuit funding expert, certified civil mediator, and award-winning author of the Zachary Blake Legal Thriller Series. The series features super-trial lawyer Zachary Blake handling "ripped from the headlines" legal and political issues of the day. The series currently consists of Betrayal of Faith, Betrayal of Justice, Betrayal in Blue, Betrayal in Black, and Betrayal High, with a sixth Zachary Blake novel due out later this year. To learn more about these topical social justice legal thrillers. please visit markmbello.com. Mark is a member of the State Bar of Michigan, a sustaining member of the Michigan Association for Justice, and a member of the American Association for Justice.