The stories are similar, remarkably consistent. The survivors suffer the similar, yet unique, pain. The predators come from many walks of life and different occupations. They may be priests, teachers, coaches, scout leaders, and actors. Their journey to justice is long and emotional because accountability is slow—our criminal justice system and our constitution have built-in protections for those accused, but none for their victims.
As for the Catholic Church, predator priests and those who cover-up their crimes are, far too often, out of reach, until recently. In December 2019, Pope Francis gave clergy abuse victims hope when he declared that the rule of pontifical secrecy no longer applied to the sexual abuse of minors. This rule creates an obligation to keep sensitive information regarding the Catholic Church's governance strictly confidential. When applied to clergy-sex abuse cases, it has enabled church officials to withhold vital information, cover up criminal activity, and avoid reporting allegations of abuse to legal authorities. As a result, many clergy abuse victims were unable to obtain justice against the Catholic Church.
While the Pope's declaration is a much overdue move in the right direction, victim-survivors face other obstacles in their pursuit of justice. For example, it is not clear whether Pope Francis's ruling applies to those seeking information regarding what church officials knew about particular instances of abuse. Can victims discover whether others have made similar accusations? Can they obtain details of internal church investigations?
Furthermore, the pontifical secret is only one avenue the clergy have used to shield evidence of criminal behavior. The seal of the confessional prevents priests from sharing information received during confessions. This protection also extends to conversations in which clergy provide solace, comfort, or aid. Clergy members have consistently refused to testify, at any stage of litigation, regarding these protected communications. Additionally, while documents and testimony can be shared with civil law enforcement officials, they may not be made public.
This latest ruling by the Pope is a step in the right direction. However, I am skeptical in believing it goes far enough. As an attorney who has handled clergy abuse cases, I am well aware of the lengths the church and its members will go through to shield information and cover-up criminal wrong-doing. I have always advocated for complete disclosure, complete transparency. The cover-ups have continued for decades; they continue to this day. Over a billion dollars has been paid to victims (often with confidentiality agreements—hush money for silence). Has anything really changed? I remain a skeptic; mere promises of transparency and cooperation must be accompanied by action. There must be a fundamental change in Church policy—when put on notice of predatory conduct, Church officials must report the conduct to law enforcement authorities and cooperate fully with any subsequent investigation. There must be zero tolerance for predatory behavior by its clergy. Then, and only then, will this international disgrace be brought to its end. Will this ever come to pass? Possibly, but I am afraid, despite the Pope's declaration, the clergy abuse crisis is not going away anytime soon.
We will continue to watch and report.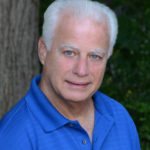 Experienced attorney, lawsuit funding expert, certified civil mediator, and award-winning author of the Zachary Blake Legal Thriller Series. The series features super-trial lawyer Zachary Blake handling "ripped from the headlines" legal and political issues of the day. The series currently consists of Betrayal of Faith, Betrayal of Justice, Betrayal in Blue, Betrayal in Black, and Betrayal High, with a sixth Zachary Blake novel due out later this year. To learn more about these topical social justice legal thrillers. please visit markmbello.com. Mark is a member of the State Bar of Michigan, a sustaining member of the Michigan Association for Justice, and a member of the American Association for Justice.