Victims who suffer serious injuries due to the negligence of a town or city government—or employee—often find that recovery is a lot harder than if they had been injured by a non-government actor.
Eleven campers and two staff members from a town in Maine were on their way to a water park on August 10 when their van slammed into a tree off Interstate 95 in New Hampshire. State Police said the 21-year-old driver experienced a medical emergency. In a prior, unrelated court case, the driver said that he suffers from epilepsy and had experienced grand mal seizures in the past.
An initial review conducted by the town showed that camp officials failed to check the man's driving record before he was hired, allegedly because driving was not part of the man's initial job description. Yet, it doesn't appear that his driving record was later checked before allowing him to get behind the wheel and transport campers. Had a background check been conducted, camp officials would probably have found the lengthy history of driving infractions, including two speeding tickets and two convictions of driving to endanger. The driver was also cited three times for driving with a suspended license.
Since the crash, five notices of intent to sue have been filed, seeking financial damages for medical expenses.
This is a unique situation because behind-the-wheel medical emergencies aren't typically considered negligence. However, if the driver knew of a medical condition that could pose a danger to others while he was behind the wheel, an attorney could argue that the driver was negligent for failing to disclose it, regardless of what the employer knew. Furthermore, direct negligence could be established if there is evidence that the town failed to properly vet the driver.
Regardless of fault, according to an attorney for the town, Maine law limits the liability of municipalities to $400,000 per occurrence. That means, even if the investigation proves gross negligence and clear liability, the town cannot pay out more than $400,000 in damages for injuries resulting from the accident, no matter how many people were involved. Therefore, if all the notices of intent lead to a lawsuit, and assuming there are no additional filings, the most each plaintiff could recover is $80,000. While a person with less severe injuries may be fully compensated under the $400,000 cap, those with more severe injuries would be left unprotected.
Since every case is different – the extent of injuries, medical expenses, pain and suffering, how can a "one-price-fits-all" system be fair? In this case, those affected the hardest, after all, are the children who are the very last ones who should bear the cost inflicted upon them through gross negligence. Exempting government agencies from liability only minimizes their incentive to curtail harm.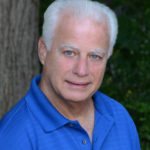 Experienced attorney, lawsuit funding expert, certified civil mediator, and award-winning author of the Zachary Blake Legal Thriller Series. The series features super-trial lawyer Zachary Blake handling "ripped from the headlines" legal and political issues of the day. The series currently consists of Betrayal of Faith, Betrayal of Justice, Betrayal in Blue, Betrayal in Black, and Betrayal High, with a sixth Zachary Blake novel due out later this year. To learn more about these topical social justice legal thrillers. please visit markmbello.com. Mark is a member of the State Bar of Michigan, a sustaining member of the Michigan Association for Justice, and a member of the American Association for Justice.