Imagine you are driving and your vehicle's brakes malfunction. Maybe you are at home and a kitchen appliance catches fire after Thanksgiving dinner. Initially, an incident may seem to be an anomoly; maybe the vehicle or the appliance is old. Maybe, normal wear and tear caused it to fail. In reality, many of these unfortunate events happen due to faulty manufacturing.
Every year thousands of consumers are injured by defective or faulty products due to improper manufacturing, inspection, or testing; the results are often serious, sometimes deadly. Defective vehicles have taken over the national news lately with several major name brand car companies recalling vehicles because of faulty brakes, misfiring fuel injectors, air bags that fail to deploy on impact, and faulty electrical wiring that may cause fire. Children's products top the recall lists; these include faulty car seats and paint used in toys. Small parts may break off toys and become choke hazards. And, there have been many recent food and medication recalls over the past year.
Consumers need to be extra vigilant in protecting themselves against injury from faulty products. Where children are concerned, parents must be certain that toys are large enough so that they can"t be swallowed; if a toy is showing excess wear, parents are advised to discard it. Wash fresh food products to avoid contamination; cook raw meat thoroughly. Periodically, review product recall lists available from the Consumer Products Safety Commission.
When an individual sustains an injury from a defective product, he/she may need to consult an attorney to determine what recourse, if any, is available because of a manufacturers' negligence in failing to protect the consumer. Although the company may not have intentionally manufactured and/or marketed a product that has harmed someone, the company may not have done everything in its power to safely manufacture the product, to warn about its potential dangers, to label the product appropriately, or to prevent accidents from happening.
While lawsuits usually compensate injured citizens for out-of-pocket expense and pain and suffering, they also serve another very important service: Lawsuits shine a very public light on the defective product and the negligent company. Lawsuits prevent repetitive, anti-safety conduct, and hold the negligent manufacturer accountable; they force negligent manufacturer to put safety first. Some of these companies will only get the pro-safety message if they are hit squarely in the pocketbook.
Virtually every safety measure in place today, results from are the result of a lawsuit or two. It would be nice if all manufacturers always manufactured and marketed safe products. It would be nice if corners weren't cut to increase profits. It would be nice if all manufacturers put people and safety over profits. But they don't, and when you or a precious family member is seriously injured by one of these defective products, what will you do? For the benefit of your injured family member and for the safety of all future purchasers and users of the defective product, you will retain and experienced attorney, pursue litigation, and shine a very public spotlight on the defective product and the negligent manufacturer. And money and public embarrassment will cause the company to correct the defect or pull the product. Yes, fellow citizens, it is lawsuits and lawyers that make all of us just a little bit safer.
Mark Bello has thirty-three years experience as a trial lawyer and twelve years as an underwriter and situational analyst in the lawsuit funding industry. He is the owner and founder of Lawsuit Financial Corporation which helps provide legal finance cash flow solutions and consulting when necessities of life litigation funding is needed by a personal injury plaintiff. Bello is a Justice Pac member of the American Association for Justice, Sustaining and Justice Pac member of the Michigan Association for Justice, Business Associate of the Florida, Tennessee, and Colorado Associations for Justice, a member of the American Bar Association, the State Bar of Michigan and the Injury Board.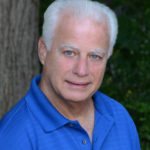 Experienced attorney, lawsuit funding expert, certified civil mediator, and award-winning author of the Zachary Blake Legal Thriller Series. The series features super-trial lawyer Zachary Blake handling "ripped from the headlines" legal and political issues of the day. The series currently consists of Betrayal of Faith, Betrayal of Justice, Betrayal in Blue, Betrayal in Black, and Betrayal High, with a sixth Zachary Blake novel due out later this year. To learn more about these topical social justice legal thrillers. please visit markmbello.com. Mark is a member of the State Bar of Michigan, a sustaining member of the Michigan Association for Justice, and a member of the American Association for Justice.