Little children have always been able to find a way of reaching their favorite toy; many just love to climb. Unfortunately, their climbing abilities can be deadly. In fact, one child is injured every 24 minutes from a piece of furniture toppling over, and a child dies every two weeks from falling furniture or televisions, according to the Consumer Product Safety Commission (CPSC).
Following the third death of a child in the last two years from tipping over an IKEA chest of drawers, the furniture retailer is repeating safety warnings to customers about anchoring the furniture.
In the latest tragedy, a 22-month-old Minnesota boy managed to tip one of IKEA's popular Malm wooden dressers while his parents thought he was napping. His mother said she put her son down for a nap, but checked on him every 20 minutes. When she went into the toddler's room and found his bed empty, she assumed he was just hiding. Soon, she discovered his body crushed under his dresser.
Federal safety regulators have launched an investigation into the incident, but reports indicate that the dresser was not attached to the wall. An Ikea spokesperson said that the company includes restraints with their chest of drawers, and wall mounting is an integral part of the assembly instructions. An attorney for the parents of the toddler said the couple was not aware of any issues or prior safety warnings with the dresser.
The incident came seven months after IKEA urged anyone owning certain dressers to anchor them to the wall to avoid injury after two children were killed in separate incidents in 2014. In February 2014, a two-year-old boy from Pennsylvania died when a Malm chest fell on him and pinned him to a bed. Three months later, a 23-month-old child from Washington was killed when a three-drawer Malm chest tipped over. At that time, Ikea went so far as to offer customers free anchoring kids. Since the announcement, the company has distributed more than 300,000 kits.
The Consumer Product Safety Commission (CPSC) recommends the following safety tips to help prevent tip-over accidents and ensure the safety of children. It just needs to be part of the child proofing process.
Anchor furniture to the wall or floor.
Use dresser or drawer stops so that drawers can't be pulled all the way out to climb on
Place TV's on sturdy low bases or anchor the furniture and the TV on top of it, and push the TV as far back as possible.
Keep items such as remote controls and toys off the TV stand and dressers so kids won't be tempted to grab for them.
Keep TV and cable cords out of reach of children.
Make sure free-standing ranges and stoves are installed with anti-tip brackets.
Supervise children in rooms where these safety tips have not been followed.
Even the most vigilant parent can't keep watch their kids 24/7, but following these tips can help keep kids safe and reduce the possibility of a tip-over accident. Manufacturers can help, too by stepping up the safety of the products put on the market.
Ikea said concerned customers can contact the company to request a free restraint kit.
Mark Bello is the CEO and General Counsel of Lawsuit Financial Corporation, a pro-justice lawsuit funding company.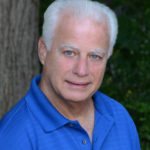 Experienced attorney, lawsuit funding expert, certified civil mediator, and award-winning author of the Zachary Blake Legal Thriller Series. The series features super-trial lawyer Zachary Blake handling "ripped from the headlines" legal and political issues of the day. The series currently consists of Betrayal of Faith, Betrayal of Justice, Betrayal in Blue, Betrayal in Black, and Betrayal High, with a sixth Zachary Blake novel due out later this year. To learn more about these topical social justice legal thrillers. please visit markmbello.com. Mark is a member of the State Bar of Michigan, a sustaining member of the Michigan Association for Justice, and a member of the American Association for Justice.