Twenty-seven year old "Star Trek" actor Anton Yelchin was crushed to death on Sunday after his 2015 Jeep Grand Cherokee rolled backwards pinning him against the brick support pillar of the security gate at his LA home. Police said the actor was pulling out of his steep driveway when for unknown reasons he got out of the vehicle and walked behind it. Yelchin was found by a friend who was concerned that he had failed to attend a planned 11pm rehearsal earlier in the evening. His car was in neutral and the engine was running.
In April, Fiat Chrysler voluntarily recalled over 800,000 U.S. mid-size SUVs and full-size cars manufactured between July 16, 2012 and December 22, 2015, including its 2014 and 2015 Jeep Grand Cherokees, after a problem with its park function. According to a National Highway Traffic Safety Administration, the electronic gear shift in these vehicles could spring back to the same position after being shifted, meaning drivers could not tell by glancing at it whether the vehicle was in park or neutral. Also, opening the driver's door when the car is not in "park" triggers a chime and an instrument cluster alert, and the engine cannot be turned off with the car in gear. However, the NHTSA said "this function does not protect drivers who intentionally leave the engine running or drivers who do not recognize that the engine continues to run after an attempted shut-off." Prior to the recall, there were 41 injuries, 212 crashes and 308 property damage claims, but no known fatalities. Although it is unclear whether Yelchin's vehicle was under the recall, it seems highly probable unless his Grand Cherokee was built after December 22, 2015.
While not all recalls are spurred by injury or death, many of them are. I have asked this before, and I will ask it again, if the NHTSA says that new tests are more stringent and designed to encourage auto makers to go beyond the required federal standards, then why are vehicles that are supposed to be safer constantly being recalled for dangerous defects? Why are they coming off the assembly line and going into dealerships with these problems? Auto manufacturers can and should do more to ensure vehicle safety the first time, before the consumer takes possession of the vehicle. However, if automakers are still willing to risk lives to save money, that behavior should be exposed, and perpetrators made to pay, both civilly and criminally.
Although there is no such thing as a foolproof system, the staggering number of vehicles recalled over the past few years bear examination. In the meantime, it is important for consumers to ensure their vehicles are as safe as possible by periodically checking Recalls.gov, a website produced by the NHTSA. Vehicle owners can also subscribe to receive recall notifications, as well as report a possible defect directly to the NHTSA. The repairs are free to you and can save lives.
Mark Bello is the CEO and General Counsel of Lawsuit Financial Corporation, a pro-justice lawsuit funding company.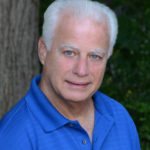 Experienced attorney, lawsuit funding expert, certified civil mediator, and award-winning author of the Zachary Blake Legal Thriller Series. The series features super-trial lawyer Zachary Blake handling "ripped from the headlines" legal and political issues of the day. The series currently consists of Betrayal of Faith, Betrayal of Justice, Betrayal in Blue, Betrayal in Black, and Betrayal High, with a sixth Zachary Blake novel due out later this year. To learn more about these topical social justice legal thrillers. please visit markmbello.com. Mark is a member of the State Bar of Michigan, a sustaining member of the Michigan Association for Justice, and a member of the American Association for Justice.