Tragic elevator accidents may seem rare, but have become all-to-common in the past couple of weeks. Two elevator accidents killed two women in two weeks. Two weeks ago, a woman was crushed to death by an elevator at California State Long Beach after trying to climb out of a stuck elevator car. The elevator, which weighed 2,000 pounds, dropped down on top of her as she was climbing out. Last week, a New York City woman died after an elevator door in her Manhattan office building closed on her leg as she was stepping in and dragged her body up between the shaft wall and the elevator car. Investigators are looking into electrical equipment that was recalibrated hours before the accident.
As the investigation continued in the NY accident, it was discovered that the same elevator company is being sued after a similar accident allegedly left an elderly woman seriously injured. On December 11, 2009, the elevator doors snapped shut without warning; the force threw her to the marble floor. Fortunately, she was in a medical building at the time of the fall and medical staff rushed to her aid as blood gushed from a four-inch gash on her head. The accident has left her unable to walk without assistance and she says that she gets severe headaches that sometimes last for days.
After freak accidents like these, an obvious question is: Are elevators safe? A 2009 report by Occupational Health & Safety says that elevators typically have four to eight times as many cables holding them up than they actually need, and they also have automatic braking systems near the top and bottom of the shaft, backed up by electromagnetic brakes. Additionally, at the bottom of the shaft is a heavy-duty shock absorber system.
Although elevators are relatively safe, following simple guidelines can help further improve passenger safety. It's important not only know how to properly ride elevators, but also what to do if the elevator becomes stalled. Here are some tips from Elevator Escalator Safety Foundation.
When waiting for elevators:
Be aware of health conditions that could contribute to falls or accidents.
Stand clear of the elevator doors and stand aside for exiting passengers.
If the arriving car is full, wait for the next car.
Don't attempt to maneuver in or stop closing doors, wait for the next car.
In the event of a fire or other situation that could lead to a disruption in electrical services, take the stairs.
When boarding and exiting elevators:
Watch your step – the elevator car may not be perfectly level with the floor.
Stand clear of the doors – keep clothes and carry-ons away from the opening.
Hold children and pets firmly.
Passengers nearest to the doors should move first when the car arrives.
Push and hold the "door open" button if doors need to be held open, or ask someone to push the button for you.
Never try to stop a closing door, wait for the next car.
In the event of an elevator emergency:
If the elevator should ever stop between floors, do not panic. There is plenty of air in the elevator.
Never climb out of a stalled elevator.
Use the "alarm" or "help" button, the telephone or the intercom to call for assistance.
Above all, wait for qualified help to arrive and never try to leave an elevator that has not stopped normally.
Emergency lighting will come on in the event of a power failure.
Elevators are safe, but not foolproof. They are usually inspected once every year; a certificate prominent in the elevator. Elevators must comply with the safety codes of the American National Standards Institute. Proper elevator maintenance will also ensure that when an emergency happens, elevator safety features – call button, alarms, etc. – will work as intended.
Mark Bello has thirty-three years experience as a trial lawyer and twelve years as an underwriter and situational analyst in the lawsuit funding industry. He is the owner and founder of Corporation which helps provide cash flow solutions and consulting when necessities of life funding is needed during litigation. Bello is a Justice Pac member of the American Association for Justice, Sustaining and Justice Pac member of the Michigan Association for Justice, Business Associate of the Florida, Tennessee, and Colorado Associations for Justice, a member of the American Bar Association, the State Bar of Michigan and the Injury Board.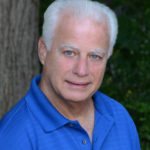 Experienced attorney, lawsuit funding expert, certified civil mediator, and award-winning author of the Zachary Blake Legal Thriller Series. The series features super-trial lawyer Zachary Blake handling "ripped from the headlines" legal and political issues of the day. The series currently consists of Betrayal of Faith, Betrayal of Justice, Betrayal in Blue, Betrayal in Black, and Betrayal High, with a sixth Zachary Blake novel due out later this year. To learn more about these topical social justice legal thrillers. please visit markmbello.com. Mark is a member of the State Bar of Michigan, a sustaining member of the Michigan Association for Justice, and a member of the American Association for Justice.