Memorial Day weekend means the opening of thousands of pools nationwide. Unfortunately, this year was an exception after the Consumer Product Safety Commission (CPSC) announced a recall of nearly one million pool and spa drain covers saying they "could pose a possible entrapment risk to swimmers and bathers." The agency advised public swimming pools around the United States currently using the affected drain covers be closed until the facilities are brought into compliance with the law. Private pool owners should contact the maker of their drain cover immediately.
Drain covers were mandated by a 2008 law intended to prevent accidents in which swimmers — usually children — can get trapped underwater by the suction of pool or spa drains. A CPSC investigation revealed that three laboratories did not use proper protocols during the certification process. The recalled drain covers were incorrectly rated to handle the flow of water through the cover, the CPSC said.
Pool drains contain up to about 500 pounds of vacuum force, industry experts say. Poorly designed covers can trap swimmers — especially young children. Between 1999 and 2010, 97 suction entrapment incidents were reported, 12 of which resulted in death, according to the CPSC. Some of the deaths occurred despite several strong adults desperately trying to pull victims off the covers. Eighty-two injuries were reported in that same time period.
The manufacturers of the recalled drain covers are: A&A Manufacturing of Phoenix; AquaStar Pool Products of San Diego; Color Match Pool Fittings of Surprise, Ariz.; Custom Molded Products of Tyrone, Ga.; Hayward Pool Products of Elizabeth, N.J.; Pentair Water Pool and Spa of Sanford N.C.; Rising Dragon USA of Sweetwater, Tenn.; and Waterway Plastics of Oxnard, Calif.
Pool owners with questions can contact the industry's drain cover recall hotline at (866) 478-3521 or go to www.apsp.org/draincoverrecall.
Parents are advised to keep children away from the drain – period!
Mark Bello has thirty-three years experience as a trial lawyer and twelve years as an underwriter and situational analyst in the lawsuit funding industry. He is the owner and founder of Lawsuit Financial Corporation which helps provide legal finance cash flow solutions and consulting when necessities of life litigation funding is needed by plaintiffs involved in pending, personal injury litigation. Bello is a Justice Pac member of the American Association for Justice, Sustaining and Justice Pac member of the Michigan Association for Justice, Business Associate of the Florida, Tennessee, and Colorado Associations for Justice, a member of the American Bar Association as well as their ABA Advisory Committee, the State Bar of Michigan and the Injury Board.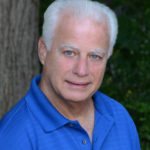 Experienced attorney, lawsuit funding expert, certified civil mediator, and award-winning author of the Zachary Blake Legal Thriller Series. The series features super-trial lawyer Zachary Blake handling "ripped from the headlines" legal and political issues of the day. The series currently consists of Betrayal of Faith, Betrayal of Justice, Betrayal in Blue, Betrayal in Black, and Betrayal High, with a sixth Zachary Blake novel due out later this year. To learn more about these topical social justice legal thrillers. please visit markmbello.com. Mark is a member of the State Bar of Michigan, a sustaining member of the Michigan Association for Justice, and a member of the American Association for Justice.