Portable generators emit deadly carbon monoxide and many heating and cooking devices use open flames or very hot elements. In an emergency, these devices offer lifesaving benefits when outages affect your home, but they can also be very dangerous.
In the aftermath of Hurricane Sandy, Lawsuit Financial would like to remind all homeowners to exercise extreme caution when using portable generators and other heating and cooking devices. Here are several safety tips.
Never use a generator in an enclosed or partially enclosed area. Generators should be placed in a well-ventilated place away from the house and doors, windows, and vents so the fumes don't come back in the home.
Store fuel safely outside and away from heat sources.
Install carbon monoxide detectors and remember that you cannot smell or see carbon monoxide (CO). Even if you can't smell exhaust fumes, you may still be exposed to CO. If you start feeling sick or weak, get fresh air immediately. Test your CO detector frequently and replace dead batteries.
Before refueling the generator, turn it off and let it cool down. Gasoline spilled on hot engine parts could ignite.
Keep the generator dry. Do not use in rain or wet conditions.
Plug appliances directly into the generator or use a heavy duty, outdoor-rated extension cord.
Never try to power the house wiring by plugging the generator into a wall outlet as it dangerous and can cause electrocution to utility workers and neighbors on the same transformer.
Never use your charcoal grill to cook inside.
Don't try to heat your home with the stove or oven.
Use flashlights instead of candles; open flames are dangerous.
Frequently discuss evacuation plans with your family; how to get out of the house and where to meet outside.
Call 9-1-1 if you think there is a problem.
Mark Bello has thirty-five years experience as a trial lawyer and thirteen years as an underwriter and situational analyst in the lawsuit funding industry. He is the owner and founder of Lawsuit Financial Corporation which helps provide legal finance cash flow solutions and consulting when necessities of life litigation funding is needed by a plaintiff involved in pending, personal injury, litigation. Bello is a Justice Pac member of the American Association for Justice, Sustaining and Justice Pac member of the Michigan Association for Justice, Member of Public Justice and Public Citizen, Business Associate of the Florida, Mississippi, Connecticut, Texas, and Tennessee Associations for Justice, and Consumers Attorneys of California, member of the American Bar Association, the State Bar of Michigan and the Injury Board.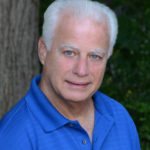 Experienced attorney, lawsuit funding expert, certified civil mediator, and award-winning author of the Zachary Blake Legal Thriller Series. The series features super-trial lawyer Zachary Blake handling "ripped from the headlines" legal and political issues of the day. The series currently consists of Betrayal of Faith, Betrayal of Justice, Betrayal in Blue, Betrayal in Black, and Betrayal High, with a sixth Zachary Blake novel due out later this year. To learn more about these topical social justice legal thrillers. please visit markmbello.com. Mark is a member of the State Bar of Michigan, a sustaining member of the Michigan Association for Justice, and a member of the American Association for Justice.