Safety experts say that one of the hottest new items on many wish lists this holiday season could possibly be one of the most dangerous "toys" on the market, posing a threat of fire or serious physical injury.
Termed a "hoverboard," the electric self-balancing skateboard, valued anywhere from $300 to over $1,000, is powered by lithium batteries and can travel up to 10 miles an hour. Riders move while steering with their feet; the operator leans forward lightly to go forward, and leans back slightly to go in reverse. Leaning slightly to your right on the board will allow you to turn right and conversely leaning to the left allows you to turn left. The majority of "hoverboards: are sold online under various names – "hoverboards", Swagways, self-balancing scooters and, among the Star Trek crowd, personal transporters.
The trouble, for some riders, is the self-balancing part. Because the center of gravity for the board is so low, the risk for falls resulting in a broken wrist, back injuries, traumatic brain injury, or even a concussion, is especially high in those with poor balance and a weak core. Riders have also been catapulted off from an abrupt stop. Some say the board can shoot out from under you if you're not balanced or can actually run over your foot or ankle if you lose control and fall forward. One woman said that she tore the ligaments in her left ankle trying to get off one of two family "hoverboards". Other riders have suffered contusions and fractures to the ankles, wrists, knees and lower back and spine.
The dangers of these "hot" gift items doesn't stop there. A Louisiana woman alleges that the family home was destroyed by a "hoverboard" that went up in flames. She said the board was being charged when sparks started to fly. This was not the first time that someone has alleged that a "hoverboard" was a potential fire hazard. A Gulf Shores, Alabama man said his hoverboard caught fire just three days after purchasing it. Both "hoverboards" were sold on Amazon through vendors. Last month, the London Fire Brigade in the United Kingdom issued a warning about charging dangers with the motorized boards.
The Consumer Product Safety Commission (CPSC) says that in the last three months it has received eight reports of people showing up in an emergency room seeking treatment for injuries associated with the "hoverboards". But as the popularity of the boards jumps, so will visits to the ER, hospitals, and doctors' offices. New York City recently banned "hoverboards"; a $200.00 fine will be levied for those violating the law. The NYC Department of Transportation explained that the electric board is illegal because it's considered a motor vehicle that cannot be registered with the DMV, therefore it's prohibited by law. Furthermore, they say the ban will ensure the safety of pedestrians and other registered vehicles.
If a "hoverboard" is a must buy for you this year, safety experts recommend a helmet, wrist guards and knee pads. They also say it is a good idea to have a spotter until you get use to riding the board. And, with any form of transportation – avoid all distractions.
Mark Bello is the CEO and General Counsel of Lawsuit Financial Corporation, a pro-justice lawsuit funding company.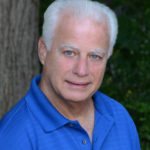 Experienced attorney, lawsuit funding expert, certified civil mediator, and award-winning author of the Zachary Blake Legal Thriller Series. The series features super-trial lawyer Zachary Blake handling "ripped from the headlines" legal and political issues of the day. The series currently consists of Betrayal of Faith, Betrayal of Justice, Betrayal in Blue, Betrayal in Black, and Betrayal High, with a sixth Zachary Blake novel due out later this year. To learn more about these topical social justice legal thrillers. please visit markmbello.com. Mark is a member of the State Bar of Michigan, a sustaining member of the Michigan Association for Justice, and a member of the American Association for Justice.