In April 2015, it was revealed that between 2010 and 2015 more than 41 hospitals worldwide reported bacterial infections linked to duodenoscopes, likely affecting 300 to 350 patients. Virginia Mason Medical Center in Seattle reported at least 35 patients were sickened, and 11 died, by contaminated endoscopes from 2012 to 2014. It was unclear whether the infection played a role in patient deaths because many were already critically ill. Seven patients at UCLA's Ronald Reagan Medical Center have been confirmed to date, with two deaths already linked to the outbreak; nearly 180 others may have been exposed to the potentially deadly bacteria from contaminated medical scopes. Huntington Hospital is one of the latest hospitals under investigation for this nationwide outbreak associated with the duodenoscope, and it has health officials scrambling for a solution.
The duodenoscope is a flexible long snake-like tube with a tiny camera on the tip that is inserted into a patient's throat and upper gastrointestinal tract. The scope contains a hollow channel that allows the injection of contrast dye or the insertion of other instruments to obtain tissue samples for biopsy or treat certain abnormalities. More than 500,000 procedures using duodenoscopes are performed in the United States annually, according to the FDA. It is the least invasive way of draining fluids from pancreatic and biliary ducts blocked by cancerous tumors, gallstones, or other problems in the bile or pancreatic ducts.
Pasadena health officials said 16 patients were infected by dangerous bacteria from medical scopes at Huntington Hospital from January 2013 to August 2015, including 11 who have now died. Many of those patients were already severely ill, including some with cancer. Only one of the 11 death certificates listed the bacteria as the cause. It was not clear if infection was a factor in any of the other deaths.
According to reports, the health officials began investigating after learning doctors at the hospital were monitoring suspected drug-resistant Pseudomonas aeruginosa infections in at least 35 patients before the city was alerted to a possible outbreak. California law requires hospitals to report an "occurrence of any unusual disease" or "any outbreaks of disease" within 24 hours to local health officials.
After health officials arrived in an announced site investigation, they concluded that the device's "hard to clean" design of the scope and the hospital lapse in infection control were to blame. During an inspection, they found residue in the machines that were used to clean the scopes and said the hospital was using compressed air from Office Depot to dry the scopes, which is not recommended by the manufacturer or by cleaning guidelines.
In January, Olympus, the scope's manufacturer, recalled one model of its reusable duodenoscopes because of the possibility that it could trap bacteria, then be transferred between patients. In addition to the Huntington cases, that model was linked to two other Southern California outbreaks at UCLA Ronald Reagan Medical Center and Cedars Sinai Medical Center.
The FDA says it is working with all three major manufacturers of duodenoscopes — Olympus, FUJIFILM and Pentax — to assess potential design changes and determine whether new disinfection processes can ensure the scopes' safety in their current configuration. In separate statements to USA TODAY, all three manufacturers said they are aware of the concerns about infection transmission from their duodenoscopes and are working with FDA to address the issue. In the meantime, the FDA regulators have urged medical providers to carefully follow manufacturers' cleaning instructions and talk to patients about the benefits and risks of undergoing procedures that involved duodenoscopes. But, rather than wait for guidance from the FDA and scope manufacturers, several hospitals, including Virginia Mason Medical Center and Huntington Hospital, have taken it upon themselves to develop new safety procedures. Huntington said it has improved its cleaning of scopes, including doing "major maintenance" on the machines used to disinfect them. Hospital officials said that Olympus, the scope's manufacturer, specialists had been to the hospital multiple times to train the staff on proper disinfection procedures. No additional scope-related infections have been discovered since the investigation began last August. Virginia Mason has instituted a new quarantine process that sets the scopes aside for 48 hours so evidence of any bacterial growth can be found before reusing them. The hospital had to purchase additional scopes, and more staff were needed for cleaning and testing, according to the Seattle county health official. He says the changes cost the hospital an estimated $1 million, but the investment paid off. No infections have been linked to the scopes since the new procedures were put in place. That system has drawbacks for busy hospitals because the scopes are unavailable for an extended period.
The extent of the risk remains an open question, because infections linked to duodenoscopes can be difficult to detect and a large number of cases go undetected, according to Lawrence Muscarella, a biomedical engineer and independent consultant who advises hospitals on endoscope safety. Muscarella also said that duodenoscopes are almost certainly transmitting other, less serious infections as well but those cases tend to go unnoticed, because doctors prescribe antibiotics and don't give much thought to where or how the illness was contracted.
With an estimated more than 500,000 endoscopic procedures performed in the U.S. each year, doctors, hospital leaders and public health must work collaboratively to stop this outbreak, and the time is now. No one should be exposed to life-threatening infections due to the negligence of improper sterility procedures or poor manufacturer design. These incidents are entirely preventable. How many more cases may surface — in how many more hospitals across the country?
Mark Bello is the CEO and General Counsel of Lawsuit Financial Corporation, a pro-justice lawsuit funding company.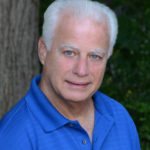 Experienced attorney, lawsuit funding expert, certified civil mediator, and award-winning author of the Zachary Blake Legal Thriller Series. The series features super-trial lawyer Zachary Blake handling "ripped from the headlines" legal and political issues of the day. The series currently consists of Betrayal of Faith, Betrayal of Justice, Betrayal in Blue, Betrayal in Black, and Betrayal High, with a sixth Zachary Blake novel due out later this year. To learn more about these topical social justice legal thrillers. please visit markmbello.com. Mark is a member of the State Bar of Michigan, a sustaining member of the Michigan Association for Justice, and a member of the American Association for Justice.