Sadly, auto recalls continue to be a major public safety concern. According to National Highway Traffic Safety Administration (NHTSA) Administrator Mark Rosekind, the auto industry recalled almost 51 million vehicles for safety problems last year, including the Takata airbag recall that affected 19 million vehicles from 12 different manufacturers. Rosekind said 2015 was the second yearly record in a row.
Recalls address safety problems, even minor ones. Once a recall has been determined the auto manufacturer is obligated to notify the vehicle owner. In fact, under pressure from the NHTSA, they have been taking aggressive steps by sending follow-up notices to car owners, as well. Although manufacturers will search state databases, one main problem is that if the owner has moved or the vehicle has been resold, the owner may not be found. This is why it is always a good idea for all vehicle owners to periodically search the National Highway Traffic Safety Administration database for recalls. Go to www.safercar.gov. Click on vehicle recalls and plug in the year and model of the vehicle. A search can also be done by Vehicle Identification Number (VIN). Similar to changing the batteries in a smoke detector, NHTSA suggests that consumers check the site twice a year. Additionally, if car owners sign up the NHTSA website, the agency will sent email alerts when a car is recalled.
By law, recall work must be performed at no charge to the customer. However, according to NHTSA, only about 70 percent of vehicles subject to a recall ever actually undergo repairs. Either owners are unaware of the recall or they don't make the time to have the work done. While not every affected vehicle will have a problem, it is important that you do not ignore any recalls issued for your vehicle(s). Doing so threatens your safety and the safety of others on the roadways.
If you receive a vehicle recall notice, read it carefully. It will identify:
What is wrong with the vehicle;
Risks or hazards, including potential injury, posed by the problem;
Possible warning signs;
How the manufacturer plans to fix the problem;
When the repair will be available and how long it'll take;
Instructions on what to do next, such as making an appointment with a dealer to fix the problem.
It is also important to note that if you are looking to purchase a used car, you should check for recalls. If there was a recall, contact your dealer or the automaker's customer service line to determine if the vehicle you plan to purchase was fixed under the recall. This can be determine by the VIN. You can also search the VIN on many automaker websites. Once you buy a used car, it is also a good idea to register it with the manufacturer via its website to put the car back into the recall-communication loop.
Never ignore the risks associated with open recalls, even for minor issues. You never know when a seemingly small defect might become a dangerous condition. Driving defensively includes taking care of auto safety recalls. It could save a life.
Mark Bello is the CEO and General Counsel of Lawsuit Financial Corporation, a pro-justice lawsuit funding company.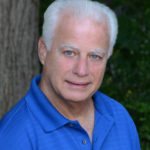 Experienced attorney, lawsuit funding expert, certified civil mediator, and award-winning author of the Zachary Blake Legal Thriller Series. The series features super-trial lawyer Zachary Blake handling "ripped from the headlines" legal and political issues of the day. The series currently consists of Betrayal of Faith, Betrayal of Justice, Betrayal in Blue, Betrayal in Black, and Betrayal High, with a sixth Zachary Blake novel due out later this year. To learn more about these topical social justice legal thrillers. please visit markmbello.com. Mark is a member of the State Bar of Michigan, a sustaining member of the Michigan Association for Justice, and a member of the American Association for Justice.