The Consumer Product Safety Commission (CPSC) filed a complaint to force Baby Matters LLC, to recall its Nap Nanny infant recliners and offer full refunds to their customers, after five children died and another 70 were injured.
Five thousand Nap Nanny Generation One and 50,000 Generation Two models were sold between 2009 and early 2012. Both products were recalled in July 2010 after one death and 22 reports of infants hanging out or falling over the side of the Nap Nanny despite being placed in the recliner's harness. Baby Matters offered an $80 coupon to owners toward purchase of a newer model. It also issued improved instructions and warnings to consumers. When the CPSC learned of 4 more deaths, one linked to a newer model, it asked Baby Matters to notify the public about a design defect, offer consumers a full refund, and voluntarily pull the product from store shelves. Baby Matters refused and as a result, federal regulators filed a lawsuit. The suit alleges that the recliner contains defects in the design, warnings, and instructions that pose a substantial risk of death and injury to infants.
According to the company website, Baby Matters went out of business last month because the battle with the CPSC was too costly to remain open. A message from owner and founder Leslie Gudel says, "We do not believe the complaint has merit and stand behind the safety of our product when used as instructed." Gudel claims that parents misused the recliner by either failing to strap the baby in or placing the Nap Nanny on a table or in a crib.
"Another small business is gone. Twenty-two Americans are out of work between Nap Nanny and our supplier. This doesn't take into account the financial impact our closure has had on our other U.S. suppliers," said Gudel.
I can't help being reminded of Blitz USA. Like Blitz, Baby Matters refused to put safety first and then blames others for closing its doors. Both companies were asked to use a more prominent warning label, something that would have been very inexpensive yet saved the lives of many. They failed to comply and now blame lawsuits for their demise. Lawsuits are the only way to hold these companies accountable for all of the injuries and deaths that their negligence and greed caused.
Like Blitz USA, Baby Matters closed its doors because it refused to put safety first. Like Blitz, Baby Matters is not out of business because of "frivolous lawsuits;" the company is out of business because of its own bad behavior. First, it manufactured a dangerous, defective product. After being made aware of the dangers Baby Matters refused to fix the problem. Maybe the company could not afford to fight the lawsuits, but how much would it cost to make the product safer by raising the sides of the recliner and making the warning labels larger and providing clearer instructions on how to use the product?
We don't need companies like Baby Matters and we don't need Blitz USA; we need businesses that make safety a top priority! For your own protection and that of your loved ones, if you own a Nap Nanny, THROW IT OUT; don't put your little one at risk!
Mark Bello has thirty-five years experience as a trial lawyer and thirteen years as an underwriter and situational analyst in the lawsuit funding industry. He is the owner and founder of Lawsuit Financial Corporation which helps provide legal finance cash flow solutions and consulting when necessities of life litigation funding is needed by a plaintiff involved in pending, personal injury, litigation. Bello is a Justice Pac member of the American Association for Justice, Sustaining and Justice Pac member of the Michigan Association for Justice, Member of Public Justice and Public Citizen, Business Associate of the Florida, Mississippi, Connecticut, Texas, and Tennessee Associations for Justice, and Consumers Attorneys of California, member of the American Bar Association, the State Bar of Michigan and the Injury Board.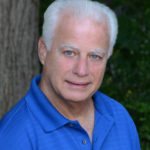 Experienced attorney, lawsuit funding expert, certified civil mediator, and award-winning author of the Zachary Blake Legal Thriller Series. The series features super-trial lawyer Zachary Blake handling "ripped from the headlines" legal and political issues of the day. The series currently consists of Betrayal of Faith, Betrayal of Justice, Betrayal in Blue, Betrayal in Black, and Betrayal High, with a sixth Zachary Blake novel due out later this year. To learn more about these topical social justice legal thrillers. please visit markmbello.com. Mark is a member of the State Bar of Michigan, a sustaining member of the Michigan Association for Justice, and a member of the American Association for Justice.