You may remember last holiday shopping season when hoverboards sparked safety concerns over their lithium ion batteries, after numerous reports of fires. Now, the Samsung Galaxy Note 7 Smartphone, only one month on the market, is suffering the same fate. Once again, the problem appears to be the lithium batteries.
In Myrtle Beach, South Carolina, the Galaxy Note 7 is suspected as the cause of a garage fire. The fire originated near a wall outlet where the phone was charging. In St. Petersburg, Florida, a jeep burst into flames after the owner left his phone charging in the vehicle. A six-year-old New York boy was burned after a Note burst into flames. The child was watching video games on his grandma's phone when it exploded. The boy was taken to a medical center where he was treated for second-degree burns on his hand. At least two case of phone fires have also been reported in Australia, as well.
Samsung issued a global recall, after at least 35 reports of the lithium-ion batteries within the Samsung Galaxy Note 7 overheating and bursting, resulting in dangerous fires. The U.S. Consumer Product Safety Commission (CPSC) issued a warning last week and advised consumers to report lithium-ion battery incidents to www.SaferProducts.gov. And, the FAA warned airline passengers not to use or charge the phones while on board, or pack them in checked luggage, due to the risk of a fire.
The recall affects 2.5 million Galaxy Note 7 phones sold nationwide and could cost Samsung as much as $5 billion. Samsung said users in the United States can exchange their phones for one of several models, including the Galaxy S7 Edge. Owners of the device are asked to power down the phone, then can contact the retailer that sold them the device or call 1-800-SAMSUNG to participate in the exchange.
But wait, there is more!
As if the recall wasn't enough, Samsung is now facing what appears to be its first lawsuit over an exploding phone – but not from the Galaxy Note 7, but rather a suggested replacement phone.
On May 30, a construction worker was on a job site in Akron, Ohio when he said he heard a high-pitched whistling sound, followed by smoke, coming from his pocket, which housed his Galaxy S7 Edge. As he reached into his pocket to remove the phone, he suffered burns to his right hand. Then, the phone exploded and caught fire while still in his pants pocket, causing his boxer shorts and pants to melt to his leg. The man suffered severe and permanent burn injuries to his groin, legs, and lower back that required a significant skin graft surgery and will necessitate extensive physical therapy moving forward. Today, he continues with physical rehabilitation.
The lawsuit accuses Samsung of selling unsafe phones, negligence, breach of warranty, and violating New Jersey consumer protection laws. The complaint, filed on September 8, includes photos of the charred phone, his charred pants, and gruesome pictures of the skin grafts and scars on his leg. (Click here for photos, but be advised that they are gruesome). The lawsuit does not specify the amount of damages at this point.
It is not yet known whether the S7 Edge uses the same battery as the Note 7, but the plaintiff's attorney said if you compare the damage and burn patterns, they are almost identical.
You may realize that the lithium-ion batteries used in cell phones are the same common power source that is used in computers, power tools and toys. Should you be worried? No, says Lloyd Gordon, the chief electrical safety officer at Los Alamos National Laboratory in New Mexico, told Live Science last year. "Lithium technology, per se, is very safe if we keep the user from overcharging it, over discharging it or letting it get too hot," he said. Gordon said that well-made electronics have safety measures built into their lithium-ion batteries; they will stop charging automatically once they're full. But, faulty ones with poorly-made electric circuitry can be overcharged. He said if left plugged in for too long, the lithium ions can collect in one spot and be deposited as metallic lithium within the battery. Also, heat from the overcharging can cause oxygen bubbles within the gel, which are highly reactive with metallic lithium. Additionally, defective lithium-ion batteries can be over-discharged, meaning they don't shut off when the power is too low, which can also lead to fires, according to Gordon.
In the hoverboard cases, it was found that the batteries used did not have the appropriate safeguards in place. It is unclear exactly what is causing the problem in some Galaxy Note 7 devices.
So how does a consumer protect themselves?
Use only official chargers and cables that come with the devices. Third-party chargers and cables, while cheaper than the official accessories, could cause a device to receive the wrong amounts of voltage and current.
Stop charging if the device becomes very hot. This could mean that the battery is already overloaded or that the device was placed in a hot environment. Let the device cool down first and try charging again, but if it becomes too hot too quickly, it would be best to have the device checked.
Do not place charging devices underneath other objects. This could lead to the heat being stored within the device and causing the battery to overheat. For example, do not put the device under your pillow when you go to bed. Rather, place it on a bedside table or dresser.
Mark Bello is the CEO and General Counsel of Lawsuit Financial Corporation, a pro-justice lawsuit funding company.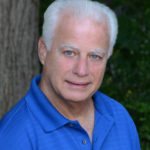 Experienced attorney, lawsuit funding expert, certified civil mediator, and award-winning author of the Zachary Blake Legal Thriller Series. The series features super-trial lawyer Zachary Blake handling "ripped from the headlines" legal and political issues of the day. The series currently consists of Betrayal of Faith, Betrayal of Justice, Betrayal in Blue, Betrayal in Black, and Betrayal High, with a sixth Zachary Blake novel due out later this year. To learn more about these topical social justice legal thrillers. please visit markmbello.com. Mark is a member of the State Bar of Michigan, a sustaining member of the Michigan Association for Justice, and a member of the American Association for Justice.