Parents may not realize it, but their soccer-playing kids may be exposed to a hidden danger every time they take to the field, a danger that could cause serious injuries, even death.
It was May 2007. Ten-year-old Hayden Ellias of Virginia, a star soccer player took to the field in a soccer scrimmage. It was his turn as goalie. His parents were watching and cheering from the sidelines, unaware of a hidden danger lurking right behind their son. A player from the opposing team took a shot on goal which Hayden blocked. He threw the ball downfield and all eyes followed the ball. Suddenly, Hayden's mom, Mary, heard a crashing sound. She turned her head to see that the portable soccer goal tipped over striking Hayden on the head and neck. He was pronounced dead at the hospital.
There are far too many cases like Hayden's every year – a problem that has been know throughout the soccer industry. According to the Consumer Product Safety Commission (CPSC), at least 34 children have died since 1979 from injuries caused by overturned soccer goals. Every year, more than 100 players are hurt. Why?
Each soccer goal can weigh up to 400 pounds, but they are lightweight in the back and loaded with hundreds of pounds of metal in the front. The goals are sold with ground anchors to keep it from tipping over because a strong gust of wind, or even kids hanging on the goals, can cause them to tip. In fact, it takes as little as 22 pounds of force to bring down an unsecured/unanchored soccer goal.
Under national youth soccer regulations, referees are supposed to check that goals are properly anchored before every game, but no one supervises the refs to make sure that happens. The regulations also say goals should be anchored before every practice and scrimmage, but that safety measure is often ignored, as well. All too often the anchors are not attached and not re-installed after the goals are moved. And, this has been an ongoing problem for decades.
Promising to save others the Ellias family established an organization called Hayden's Goal "to prevent injuries and deaths caused by the improper handling and use of soccer goals by increasing public knowledge and awareness about their correct setup and use." "It's our mission to spread the word about anchoring goals and using [tip-resistant] goals. Referees, coaches, managers, players and especially parents need to know what they can do to prevent another tragedy like Hayden's," Mary Ellias said.
Let's hope Hayden's story, and others like it, will urge the soccer community to take action now to help solve this growing problem. Here are some safety tips provided by the Consumer Product Safety Commission (CPSC).
Securely anchor or counter-weight movable soccer goals at all times (see illustration).
Never climb on the soccer net or goal framework.
Always instruct soccer players on the safe handling of and potential dangers associated with movable soccer goals.
Use movable soccer goals only on level (flat) fields.
Check all connecting hardware before every use. Replace damaged or missing fasteners immediately.
Ensure safety labels are clearly visible.
Remove nets when goals are not in use.
Anchor or chain goals to nearby fence posts, dugouts or similar sturdy fixtures when not in use.
Fully disassemble goals for seasonal storage.
Lawsuit Financial hopes its readers will help spread this powerful message for the safety of children everywhere.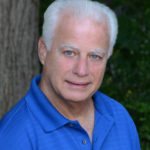 Experienced attorney, lawsuit funding expert, certified civil mediator, and award-winning author of the Zachary Blake Legal Thriller Series. The series features super-trial lawyer Zachary Blake handling "ripped from the headlines" legal and political issues of the day. The series currently consists of Betrayal of Faith, Betrayal of Justice, Betrayal in Blue, Betrayal in Black, and Betrayal High, with a sixth Zachary Blake novel due out later this year. To learn more about these topical social justice legal thrillers. please visit markmbello.com. Mark is a member of the State Bar of Michigan, a sustaining member of the Michigan Association for Justice, and a member of the American Association for Justice.