Author/Attorney Mark M. Bello and Blog Talk Radio host Simon Barrett are pleased to announce the launch of their Journey Into Justice Podcast, which aims to explore different aspects of the justice system. They will also be inviting guests to share knowledge on aspects of the law and specific cases. The podcasts will be on Monday evenings at 8:00 EST.
On September 2, Mark's guest is attorney J.R. Whaley. Mr. Whaley is involved in the national opioid epidemic cases and will be discussing the Oklahoma ruling, Johnson and Johnson's behavior, the unique theory the state used to prove liability, and the impact of the ruling on the pending civil cases around the country.
Tune in by clicking here.
John Randall Whaley is the principal attorney at the Whaley Law Firm, LLC in Baton Rouge, Louisiana. J.R. focuses his law practice on complex litigation and represents publicly traded corporations, small businesses, governmental entities, individuals, and classes of consumers.  Over the course of the last several years, J. R. has won several million and multi-million dollar individual verdicts and settlements.  Based on his expertise, J. R. has also been retained by companies involved in litigation as defendants to provide his expertise on defeating meritless claims and resolving issues in an expeditious and fair way.  J.R. is also a member of several professional organizations including the Council for a Better Louisiana and regularly speaks to other attorneys and students on important legal issues and is a consistent contributor to legal publications throughout the country. He attended Louisiana State University and received his J.D. in 1998.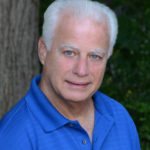 Experienced attorney, lawsuit funding expert, certified civil mediator, and award-winning author of the Zachary Blake Legal Thriller Series. The series features super-trial lawyer Zachary Blake handling "ripped from the headlines" legal and political issues of the day. The series currently consists of Betrayal of Faith, Betrayal of Justice, Betrayal in Blue, Betrayal in Black, and Betrayal High, with a sixth Zachary Blake novel due out later this year. To learn more about these topical social justice legal thrillers. please visit markmbello.com. Mark is a member of the State Bar of Michigan, a sustaining member of the Michigan Association for Justice, and a member of the American Association for Justice.