If you are at work, take a minute to listen to the sounds around you. Are the phones ringing? Are others engaged in loud conversation? Are co-workers joking and laughing? Is the radio playing? The average office employee is distracted, more than two hours, every day. Sometimes you may be the one causing distraction, but many times, you are simply a "bystander" in the shriek of office noise. Can you shake it off and get back to work or does it prevent you from being productive?
I arrive at the office one hour before most of my co-workers even think of arriving at work. I relish this time of silence; it jump starts my day. But, as nine o'clock rolls around and others begin arriving, phones begin to ring, meetings are taking place, and an intern is being trained, I worry about meeting my deadlines for the day. I forge ahead trying to put my thoughts "on paper". I type, backspace, plug my ears, nibble on fruit, readjust my chair, and dream about a quieter office, where a closed door shuts out the noise (our office was flooded last month; we are temporarily relocated to a much smaller suite). It is one o'clock and all I have to show is a total mental workout….and a healthy snack.
I started wondering if others are feeling like me. Well, are you?! Already distracted from my own work, I searched for solutions to my problem, and maybe to yours. Here are a few tips from CareerBuilder.com to deal with a noisy office. I hope you find them useful. For now, I think drastic measures are necessary: I'm going to Dairy Queen!
I am curious – what distractions are going on in your office?
Mark Bello has thirty-three years experience as a trial lawyer and twelve years as an underwriter and situational analyst in the lawsuit funding industry. He is the owner and founder of Lawsuit Financial Corporation which helps provide legal finance cash flow solutions and consulting when necessities of life litigation funding is needed by plaintiffs involved in pending, personal injury litigation. Bello is a Justice Pac member of the American Association for Justice, Sustaining and Justice Pac member of the Michigan Association for Justice, Business Associate of the Florida, Tennessee, and Colorado Associations for Justice, a member of the American Bar Association as well as their ABA Advisory Committee, the State Bar of Michigan and the Injury Board.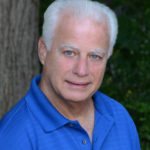 Experienced attorney, lawsuit funding expert, certified civil mediator, and award-winning author of the Zachary Blake Legal Thriller Series. The series features super-trial lawyer Zachary Blake handling "ripped from the headlines" legal and political issues of the day. The series currently consists of Betrayal of Faith, Betrayal of Justice, Betrayal in Blue, Betrayal in Black, and Betrayal High, with a sixth Zachary Blake novel due out later this year. To learn more about these topical social justice legal thrillers. please visit markmbello.com. Mark is a member of the State Bar of Michigan, a sustaining member of the Michigan Association for Justice, and a member of the American Association for Justice.