The holiday season is a time when busy people can become careless and vulnerable to theft and other holiday crime. It can be a tragic time if you don't take precautions and practice personal safety measures that can help prevent you or your family from being victimized.
One of the most important days to be extra careful is "Black Friday", the day after Thanksgiving. The surge in shoppers and increased congestion in major outlets and strip malls presents safety risks, especially to women. Every year, retail outlets open their doors earlier than the year before to entice the bargain shoppers. This increases the risk of theft and other crimes not only because of dark parking lots, but fatigued shoppers tend to let down their guard. Avoid being the victim of crime this holiday season by following these shopping safety tips:
Minimize shopping at night or alone; you are more susceptible to being victimized at night or while alone. Shop during daylight hours whenever possible. If you need to shop at night, go with someone else and park in a well-lit area. Have your keys out and stay alert.
Be aware of your surroundings at all times – at the ATM machine, making purchases with a credit card. Be aware of strangers approaching you. Always check inside the car before entering. Lock your doors as soon as you are inside the vehicle.
Avoid carrying a large amount of money. Pay with a credit card, debit card, or check as much as possible. Do not throw away credit card receipts. Keep cash in your front pocket. If you must use an ATM, use one inside of a well-populated building or a well lighted area. Only withdraw the amount of cash that you will need for that day.
Avoid overloading yourself with packages. Always have one hand free. Do not leave packages visible in your car. If you continue to shop after placing packages in your trunk, move your vehicle to another location.
Always carry a cell phone and program 911 and other emergency numbers.
Never leave your purse or wallet unattended, and never leave them open.
Always trust your instincts. If it doesn't feel right, it probably isn't. Report suspicious activity to mall security or call the police. 8. Be careful in parking lots. Some people are in such a rush that they back out of a parking spot without paying attention to other cars or pedestrians.
Dress casually and comfortably and avoid wearing expensive jewelry.
Don't be the victim of a crime or an auto accident this holiday season. Plan ahead; protect yourself. If you or your loved one is seriously injured in an automobile or pedestrian accident that was not your fault, you may be able to recover damages for medical bills, loss wages, and pain and suffering. It is important to contact a personal injury attorney who specializes in handling these types of cases.
Shop online, if possible and have gifts sent directly to the recipient. Not only is online shopping safer, it is typically less costly.
Lawsuit Financial wishes you and yours a safe and Happy Thanksgiving.
Mark Bello has thirty-three years experience as a trial lawyer and twelve years as an underwriter and situational analyst in the lawsuit funding industry. He is the owner and founder of Lawsuit Financial Corporation which helps provide legal finance cash flow solutions and consulting when necessities of life litigation funding is needed by plaintiffs involved in pending, personal injury litigation. Bello is a Justice Pac member of the American Association for Justice, Sustaining and Justice Pac member of the Michigan Association for Justice, Business Associate of the Florida, Tennessee, and Colorado Associations for Justice, a member of the American Bar Association, the State Bar of Michigan and the Injury Board.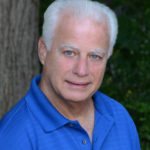 Experienced attorney, lawsuit funding expert, certified civil mediator, and award-winning author of the Zachary Blake Legal Thriller Series. The series features super-trial lawyer Zachary Blake handling "ripped from the headlines" legal and political issues of the day. The series currently consists of Betrayal of Faith, Betrayal of Justice, Betrayal in Blue, Betrayal in Black, and Betrayal High, with a sixth Zachary Blake novel due out later this year. To learn more about these topical social justice legal thrillers. please visit markmbello.com. Mark is a member of the State Bar of Michigan, a sustaining member of the Michigan Association for Justice, and a member of the American Association for Justice.