Disney has lost its appeal of a high-profile case concerning profits from the game show "Who Wants to be a Millionaire."
In 2010, Disney lost a legal battle against Celador International in a dispute over allegations that the company did not properly account for the profits it received from the "Who Wants to be a Millionaire" television show. Celador International, a British entertainment company, filed a claim alleging Disney concealed profits which in turn denied Celador of its rightful share from the proceeds. A jury award Celador $269.2 million; a judge later added $50 million in interest to the judgment. Disney maintained its innocence and was hoping for a new trial, but an appeal was shot down earlier this week.
Let's flashback to November 2008: A Disney employee was electrocuted while upgrading the power distribution system. The family filed a lawsuit claiming that Disney failed to warn the man of the potential for danger. Under the Florida workers' compensation law, survivors of a deceased worker in a workplace accident receive a flat death benefit of $150,000, along with funeral expenses, and education monies for the surviving spouse. This benefits cap was enacted under former Gov. Jeb Bush (R) to make Florida a more attractive place to conduct business.
Assume you sufferefed a serious injury or disabiliy or a loved one died on Disney property resulting from the negligence of Disney employees or a defective part on a ride. How much is fair compensation? Capped benefits at $150,000? $250,000? Why not $319 million? Well, a jury might award you $319 million, but because of tort reform, in many situations, your state legislators have probably limited your recovery to make your state a "more attractive place to conduct business". In other words, seriously injured or deceased common, ordinary, middle and lower class citizens are sacrificed at the altar of corporate profit. If a young family breadwinner is killed or disabled due to the negligence of a corporate wrongdoer and his compensation is limited in this fashion, how will that family support itself? The taxpayers will be left with the bill in the form of entitlements and the family will struggle for the rest of its days.
So, why are the recoveries capped for a wrongful death injury victim but not for corporate victims? I do not argue that Celador did not deserve $319 million; the company, most likely, provided evidence to support the verdict. I am arguing against the double standard here. If a citizen proves $319 Million in damages against the Disneys of the country, then that innocent victim should enjoy the same rights to compensation as the corporate plaintiff, Celedor, enjoyed. If $319 Million is proven, $319 Million should be paid. If damages are proven and awarded and justice is done, who is the legislature to substitute its pro-business agenda for the sound judgment of a judge or jury? Why are state legislatures, all over the country, protecting corporations and shafting its citizens? Do damaged citizens deserve the same rights as damaged corporations in our justice system? Why is a jury trusted in the corporate to corporate setting, but not in the citizen to corporate setting? Are corporate damages more precious than citizen damages?
No one is shouting "outrageous" or "frivolous" in the Disney v. Celador scenario (except, maybe, Disney), yet we continuously read that this victim or that one received a seven or eight figure verdict in a frivolous case. But those verdicts are consistently being reduced by tort reform; the victim is seriously disabled, in a vegetative state, paralyzed or dead. Is $250,000 enough to support a victim who must spend the rest of his/her life in a wheelchair? Is it enough for a family who has lost a loved one?
The American people are paying an enormous price for tort reform. It provides a corporate bailout to rich and powerful insurance companies and other industries, and punishes everyone else. Those who must deal with the loss of a loved one for the rest of their lives suffer the most. The taxpayers pick up the balance of a burden that should fall on the insurance company that accepted the risk. Lawsuits are about righting wrongs and providing financial justice so that the burden of carrying forward with serious disability and/or a death in the family is made just a little easier. It is also about accountability to the wrongdoer and punishment to prevent a reoccurrence of bad behavior. Tort reform eliminates consequences and punishment and assures repetitive negligent conduct. Why correct bad behavior? It doesn't cost much. It is the victim and the taxpayer that pays the freight? Isn't it time that we demanded equal rights for citizens? Let you voice be heard. Find out where your state and federal legislators stand on these issues. If they stand with the tort reformers and the corporations, vote them out of office in the next election. Together, we are strong and we can make a difference.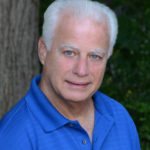 Experienced attorney, lawsuit funding expert, certified civil mediator, and award-winning author of the Zachary Blake Legal Thriller Series. The series features super-trial lawyer Zachary Blake handling "ripped from the headlines" legal and political issues of the day. The series currently consists of Betrayal of Faith, Betrayal of Justice, Betrayal in Blue, Betrayal in Black, and Betrayal High, with a sixth Zachary Blake novel due out later this year. To learn more about these topical social justice legal thrillers. please visit markmbello.com. Mark is a member of the State Bar of Michigan, a sustaining member of the Michigan Association for Justice, and a member of the American Association for Justice.