Pokémon GO is the latest smartphone craze that has millions of people glued to their cell phones. It's is a mobile game that encourages players to use their smartphones' GPS to find and catch virtual Pokémon in real-world locations suited to their species. For example, a water species will likely be found in locations where there is real water around, while others might hide in grass or in the air. As users move around the virtual map their smartphone will vibrate to let them know when a Pokémon is nearby. After players capture the creatures, they can then train their Pokémon on their phones and 'battle' them against other creatures. While the game is fun and gets players up and walking, in just days after its release, many safety concerns have arisen.
Despite developers issuing safety warnings, urging players to keep an eye on their surroundings as they play the game, there have been numerous reports of players tripping, stumbling and hurting themselves as they followed the creatures through parks and across roads and fields with their eyes glued to their screens. A 21-year-old from Long Island, New York hit a big crack and fell off his skateboard while staring at his phone. He luckily escaped with just a cut on his hand. A 22-year-old woman fell on the sidewalk and twisted her ankle while wandering in downtown Waterville, Maine. A North Carolina woman felt her phone vibrate, and focusing more on the game than where she was walking, the 23-year-old fell in a hole. Others have wandered into the road without noticing oncoming traffic. A Wyoming woman said she was out searching by a river for a Pokémon, when she discovered a dead body. A young man was searching for the creatures in the woods when he accidently intruded on private property. The owner mistook the player for a trespasser and opened fire. Fortunately, no one was injured in the incident.
Mishaps like these due to players being distracted and unaware of their surroundings are not the only dangers. O'Fallon, Missouri police apprehended four men who used the app to track and rob players. The suspects used the game to find their victims by anticipating where people might go by means of popular PokéStops—virtual sites in the game that can be designated at any real world location, from businesses to parking lots to churches.
While there have been no known reports to date, stranger danger should not be dismissed. Pedophiles could easily use the app to trap distracted children. To highlight the risks, a Boston nanny carried out an "experiment." She posted a "lure" to see how many people would show up. Almost instantly, several children arrived, most without parents. "There's a sense of camaraderie that is built up around this game," she tweeted. "The kid I just played with definitely lost his stranger danger sense."
What about players gaming while driving? Although the car has to move at a painfully slow crawl in order for gameplay to work as it should, the dangers from driving distracted are still real. Although there have been no reported accidents, drivers have suddenly stopped in the middle of the road or pulled over in dangerous spots to catch one of the sought-after creatures.
When you're involved in a game and not paying attention to what's going on around you, your situational awareness can go down. Here are a few tips to keep residents safe while on the hunt to "catch them all".
Be aware of your surroundings at all times and where you are walking.
Travel in groups, especially at night. Wear bright clothing so you can be seen.
Stay in populated areas and don't venture into unfamiliar areas.
For parents, set limits on where your children can hunt for Pokémon.
Discuss pedestrian safety with you kids, especially during the summer months.
Remind kids not to talk to strangers and to use the buddy system.
Do not trespass on private property, no matter how tempting the Pokémon may be. Police suggest knocking on someone's door and asking permission.
Never hunt for Pokémon while driving.
Most importantly, play smart and play safe. A Pokémon is not worth endangering yourself or others.
Mark Bello is the CEO and General Counsel of Lawsuit Financial Corporation, a pro-justice lawsuit funding company.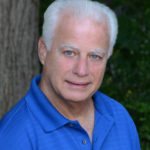 Experienced attorney, lawsuit funding expert, certified civil mediator, and award-winning author of the Zachary Blake Legal Thriller Series. The series features super-trial lawyer Zachary Blake handling "ripped from the headlines" legal and political issues of the day. The series currently consists of Betrayal of Faith, Betrayal of Justice, Betrayal in Blue, Betrayal in Black, and Betrayal High, with a sixth Zachary Blake novel due out later this year. To learn more about these topical social justice legal thrillers. please visit markmbello.com. Mark is a member of the State Bar of Michigan, a sustaining member of the Michigan Association for Justice, and a member of the American Association for Justice.