For some time, Pope Francis has faced much criticism for not prioritizing the prevention of the sexual abuse of children. Now, he, himself, is at the center of cover-ups.
In regards to supporting the victims of clerical sexual abuse, it "is a situation which the Pope has mishandled, and it's gone from bad to worse," said a former member of the Pontifical Commission for the Protection of Minors and former victim herself.
Last month, Pope Francis was accused of being insensitive to victims in the Bishop Juan Barros case. Barros allegedly protected Rev. Fernando Karadima, who was found guilty in 2011. Despite protests among those who believed that Barros was implicated in the crimes, Pope Francis appointed him as bishop of Osorno, Chile in 2015.
Since the appointment, Pope Francis has repeatedly discounted the accusations against Bishop Barros. Even as recent as last month, the Pope continued to defend Barros. "The day someone brings me proof against Bishop Barros, then I will talk," the pontiff said. "There is not a single piece of evidence against him. It is all slander. Is that clear?" Francis said that no victims had come forward to him.
Yet, new reports on the Barros case put the Pope as central to a cover-up. It is alleged that in 2015 one of the Pope's top advisers personally delivered an eight-page letter from one of Karadima's victims. The letter detailed the abuse and how Barros was a witness. The letter also begged the Pope to make good on his pledge of "zero tolerance."
The disclosure of the letter has raised a few questions. Did Pope Francis:
Never read the letter?
Read the letter but forget about it?
Read the letter, but tell no one about it?
Read the letter, but had doubt about the accusations, and hence decided not to follow up on them?
This is not the first time the Pope has been accused of having a "blind spot" on sexual abuse. Pope Francis also appointed Cardinal George Pell as the third-highest-ranking official in the Holy See and one of his chief financial advisers. Cardinal Pell is now being tried on sexual assault charges in his native Australia.
There were high expectations in 2014 when Pope Francis created the Protection of Minors Commission as part of the Catholic Church's efforts to deal with the scandals. However, the pope's recent actions have many questioning his tough stance on sex abuse.
Does this latest event signal that the Church under Pope Francis is slipping backwards in its handling of abuse? Catholics, especially victims of abuse, need an explanation and most likely an apology from the pontiff. This could quite possibly be the biggest and costliest scandal in the modern Catholic Church.
Many of my readers know that my first novel, Betrayal of Faith, is a fictional account of two clergy abuse victims and their mother who pursue a "David vs. Goliath" legal battle, seeking justice against a corrupt church.
The book is based loosely on an actual case I handled in the late 1980s. I witnessed the cruelest example of "delay, deny, confuse and refuse" tactics that I have ever encountered in my 40 years as an attorney.  My partner and I traveled to numerous states, tracked down former employees, former victims and their families, and former priests that knew of the incidents and the cover-ups, but maintained silence.  One of those who may have been involved in the cover-up was under consideration by the Vatican Council to be Pope. While I encountered nothing like "The Coalition" that I describe in my book, it certainly felt like I was trying to penetrate a concerted, vast, conspiracy of cover-ups, silencing, and victim shaming.
Some of you may have already read Betrayal of Faith; thank you, and I hope you enjoyed it. If you have not, I invite you to pick up a copy. It is available in print and e-book through most online booksellers, including Amazon and Barnes and Noble.
Let me know what you think and consider writing a review.  Thank You!
Mark M. Bello is an attorney, certified civil mediator, and award-winning author of the Zachary Blake Legal Thriller Series. He is also the CEO of Lawsuit Financial and the country's leading expert in providing non-recourse lawsuit funding to plaintiffs involved in pending litigation, a member of the State Bar of Michigan, a sustaining member of the Michigan Association for Justice, and a member of the American Association for Justice.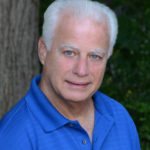 Experienced attorney, lawsuit funding expert, certified civil mediator, and award-winning author of the Zachary Blake Legal Thriller Series. The series features super-trial lawyer Zachary Blake handling "ripped from the headlines" legal and political issues of the day. The series currently consists of Betrayal of Faith, Betrayal of Justice, Betrayal in Blue, Betrayal in Black, and Betrayal High, with a sixth Zachary Blake novel due out later this year. To learn more about these topical social justice legal thrillers. please visit markmbello.com. Mark is a member of the State Bar of Michigan, a sustaining member of the Michigan Association for Justice, and a member of the American Association for Justice.