Don't take your home for granted this winter. Preparing for cold weather can protect your home and lower your utility bills. Here are some tips – most you can do on your own at minimal costs – to prepare your home for winter:
Furnace:
The furnace should be inspected by a professional technician to ensure it is working safely and efficiently.
Change furnace filters at least once every three monthly. If the air filter is dirty, the furnace will work harder to heat the home.
Test smoke and carbon monoxide detectors to make sure they work properly.
Fireplace:
Inspect the fireplace for soot and creosote buildup. Make sure vents are clean.
Removing buildup will reduce the risk of fire and prevent carbon monoxide from seeping into the home.
Make sure the damper is opening and closing properly.
Cap or screen the top of the chimney to keep out rodents and birds.
Buy a fire extinguisher or replace an extinguisher older than 10 years.
Insulation:
Insulating the attic and walls helps conserve energy and prevents ice dams.
Caulk and weather-strip doors and windowsills to keep cold air out.
Covering windows on the inside with plastic provides an extra layer of insulation keeping more cold air out.
Instead of heating the whole neighborhood, here is a simple way to check for leaks. Hold a lit candle to window and door frames, vents to the dryer, and baseboards. If the candle flickers, you are losing heat. Seal with caulk.
Over time the seals around the ducts will deteriorate causing you to lose about 20 percent of the circulating air in your home. You can repair and seal with a HVAC foil tape. Simply wrap the tape around the joints.
According to the U.S. Department of Energy, water heating can make up 14 to 25 percent of the energy used in your home. Wrapping your water heater is one easy way to lower those costs. If your water heater is warm to the touch, you are losing energy. Install a fiberglass and plastic insulating blanket for less than $25.
Surprisingly, light switch and outlet covers don't provide great insulation and cold air can seep through gaping holes behind the covers. Install foam gaskets underneath light switches and outlet covers.
Plumbing
Drain all garden hoses and have sprinkler system blown out.
Drain air conditioner pipes and turn off valve.
On extremely cold days, allow faucets to drip to keep pipes from freezing and bursting.
Insulate exposed pipes by wrapping them in insulation or layers of newspaper. Then cover the plastic with plastic to keep out moisture.
Slowly pour several gallons of water down the sump "pit" to make sure it turns on and is properly working every few months.
If you go on vacation, leave the heat set to at least 55 degrees. Water in the pipes can freeze causing pipes to burst as the ice expands. If you don't have frost-proof faucets, turn off the shut-off valve inside your home.
Exterior:
Check for and replace roof for damage or loose or missing shingles/tiles.
Clean gutters and use a hose to spray water down the downspouts to clear away debris.
Check foundation for cracks and crawlspaces. Seal areas where small animals and rodents may enter.
Use weather stripping around doors and caulk windows to prevent cold air from entering the home.
Mark Bello has thirty-five years experience as a trial lawyer and thirteen years as an underwriter and situational analyst in the lawsuit funding industry. He is the owner and founder of Lawsuit Financial Corporation which helps provide legal finance cash flow solutions and consulting when necessities of life litigation funding is needed by a plaintiff involved in pending, personal injury, litigation. Bello is a Justice Pac member of the American Association for Justice, Sustaining and Justice Pac member of the Michigan Association for Justice, Member of Public Justice and Public Citizen, Business Associate of the Florida, Mississippi, Connecticut, Texas, and Tennessee Associations for Justice, and Consumers Attorneys of California, member of the American Bar Association, the State Bar of Michigan and the Injury Board.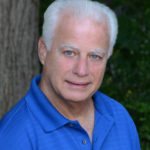 Experienced attorney, lawsuit funding expert, certified civil mediator, and award-winning author of the Zachary Blake Legal Thriller Series. The series features super-trial lawyer Zachary Blake handling "ripped from the headlines" legal and political issues of the day. The series currently consists of Betrayal of Faith, Betrayal of Justice, Betrayal in Blue, Betrayal in Black, and Betrayal High, with a sixth Zachary Blake novel due out later this year. To learn more about these topical social justice legal thrillers. please visit markmbello.com. Mark is a member of the State Bar of Michigan, a sustaining member of the Michigan Association for Justice, and a member of the American Association for Justice.