The tables have turned on the army sergeant who filed a lawsuit claiming that film makers used his personal story in Iraq to create the highly regarded action-thriller, The Hurt Locker, without his consent. The screenwriter said the story is fictional and was inspired by the stories of many, not just one man, and that he talked to more than 100 soldiers during his research.
The lawsuit was dismissed in October; now a U.S. District Court Judge has ordered the man to pay $187,125 in attorney fees, plus $37,975 to the screenwriter and director, $89,754 to the Production Company, and $59,395 to the distribution company.
This decision comes as tort reform lobbying groups continue to seek damages caps to combat "frivolous lawsuits." These liars peddle the concept that the system does not have adequate checks and balances to curb what, they call, "lawsuit abuse". In the "Hurt Locker" case, the judge determined the lawsuit was without merit and, while doing so, decided to punish the plaintiff. You see, our justice system already has checks and balances and control measures to prevent and dismiss "frivolous lawsuits"; it already has mechanisms to punish those who bring them. If a case is deemed "frivolous", it will, most likely, be quickly dismissed, and with costs often assessed against the filing party. The typical "frivolous" case ends with serious consequences to plaintiff who brought it. The system built in these checks and balances so courts and juries would not waste time on meritless cases. Anyone can file a lawsuit, but the real question is whether the litigation has enough merit to sustain itself. If it can't sustain itself, as in this case, it will be dismissed, never to see an impaneled jury.
So, the question is: "why do the U.S. Chamber and its tort reform lobbying groups seek damages caps on personal injury, product liability, and medical malpractice cases? It is certainly not to stop "lawsuit abuse". These pro-business groups are not looking to prevent "frivolous lawsuits"; as shown above, the system already has those checks and balances. What could their reasons be?
Here's the truth: tort reformers want to place damages caps on serious lawsuits, those with serious consequences, the ones that actually impact the profits of billion dollar corporations. Corporations don't want seriously injured citizens cutting into their profits, even when these corporations are grossly negligent. Insurance companies love collecting premiums, but hate paying out benefits. Their solution? Blame the victims, blame the lawyers, and saddle the taxpayers excess burdens of care and support over the tort reform damages cap.
These groups attempt to deceive the public into supporting concepts and laws that are anti-citizen and pro-corporation. These tort reformers, or "Citizens Against Lawsuit Abuse", or critics of "jackpot justice" or those who rally against "frivolous lawsuits" are not really seeking to stop the filing of "junk lawsuits". What these groups are really after is a way to limit recovery in serious lawsuits. They want to substitute their own low capped assessment of case value for your 7th Amendment, constitutionally mandated right to a jury's assessment of your damages. And, we, the people, are letting them get away with it, all over this country.
Tort reform does nothing to curb "abuse" or "frivolity"; reform only restricts access and damages in serious cases with serious issues and serious injuries to real victims. It shifts the responsibility for damages from the corporate wrongdoer to the taxpayer. In other words, it is another taxpayer funded bailout of greedy corporate interests. The justice system is not broken; tort reform is about profits over people and greed. In 2012, take that knowledge into the voting booth; if a candidate professes to be for "tort reform", case your vote for the other guy.
Mark Bello has thirty-three years experience as a trial lawyer and twelve years as an underwriter and situational analyst in the lawsuit funding industry. He is the owner and founder of Lawsuit Financial Corporation which helps provide cash flow solutions and consulting when necessities of life funding is needed during litigation. Bello is a Justice Pac member of the American Association for Justice, Sustaining and Justice Pac member of the Michigan Association for Justice, Business Associate of the Florida, Tennessee, and Colorado Associations for Justice, a member of the American Bar Association, the State Bar of Michigan and the Injury Board.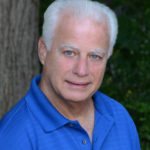 Experienced attorney, lawsuit funding expert, certified civil mediator, and award-winning author of the Zachary Blake Legal Thriller Series. The series features super-trial lawyer Zachary Blake handling "ripped from the headlines" legal and political issues of the day. The series currently consists of Betrayal of Faith, Betrayal of Justice, Betrayal in Blue, Betrayal in Black, and Betrayal High, with a sixth Zachary Blake novel due out later this year. To learn more about these topical social justice legal thrillers. please visit markmbello.com. Mark is a member of the State Bar of Michigan, a sustaining member of the Michigan Association for Justice, and a member of the American Association for Justice.