The U.S. Chamber of Commerce has been attempting to destroy our civil justice system for years. It spends hundreds of millions of dollars protecting greedy businesses and restricting the rights of innocent victims injured by corporate negligence. How does this happen? At the heart of the Chamber are large corporations that believe profits come before people. The results – products are less safe, medical care is less safe, and ultimately, we, the American people are less safe.
Trial lawyers are about justice. They are the people for the people, they are the ones that continuously provide the real facts about the effects of tort reform on the American people, and we are the ones that provide the hard truths about the Chamber of Commerce.
Lawsuit Financial encourages everyone to view a slideshow put together by the American Association of Justice that only offers a glimpse of the harm the U.S. Chamber of Commerce has been causing, and will continue to cause, this country.
Before you go to the polls on Tuesday, remember – the Chamber has long campaigned, with significant assistance from the Republican Party, to prevent ordinary citizens from holding negligent corporations accountable for their negligence and deliberate bad conduct, while depriving innocent citizens of their constitutional rights. Now is the time: Stand up for your rights and the rights of all citizens on Tuesday, November 6, 2012.
Mark Bello has thirty-five years experience as a trial lawyer and thirteen years as an underwriter and situational analyst in the lawsuit funding industry. He is the owner and founder of Lawsuit Financial Corporation which helps provide legal finance cash flow solutions and consulting when necessities of life litigation funding is needed by a plaintiff involved in pending, personal injury, litigation. Bello is a Justice Pac member of the American Association for Justice, Sustaining and Justice Pac member of the Michigan Association for Justice, Member of Public Justice and Public Citizen, Business Associate of the Florida, Mississippi, Connecticut, Texas, and Tennessee Associations for Justice, and Consumers Attorneys of California, member of the American Bar Association, the State Bar of Michigan and the Injury Board.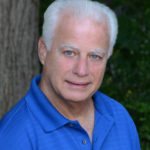 Experienced attorney, lawsuit funding expert, certified civil mediator, and award-winning author of the Zachary Blake Legal Thriller Series. The series features super-trial lawyer Zachary Blake handling "ripped from the headlines" legal and political issues of the day. The series currently consists of Betrayal of Faith, Betrayal of Justice, Betrayal in Blue, Betrayal in Black, and Betrayal High, with a sixth Zachary Blake novel due out later this year. To learn more about these topical social justice legal thrillers. please visit markmbello.com. Mark is a member of the State Bar of Michigan, a sustaining member of the Michigan Association for Justice, and a member of the American Association for Justice.