To most Americans, the name "Chubby Checker" is synonymous with "The Twist", a 1960 No. 1 hit song. Now "The Twist" singer has filed a lawsuit seeking compensation for the use and defamation of his stage name.
Chubby Checker claims that a Smartphone app, by Hewlett-Packard and its subsidiary Palm, Inc., called "The Chubby Checker" will cause serious damage to his name and will tarnish his image. The app reportedly estimates a man's penis size based on his shoe size. According to the suit, the name "Chubby Checker" is likely to associate the music legend's image with obscene, sexual connotation and images. The lawsuit also claims that it misleads the public into believing that Chubby Checker has endorsed the app.
You might be thinking…Does Chubby have small feet? Peformance anxiety? Is he looking for publicity? Some may think that this is a frivolous lawsuit, and perhaps it is. But, we are talking about a music legend that has spent over 50 years building his name and image. While the app may prevent the disappointment of women who seek to "size up a man", Chubby Checker, the man, may be more concerned about his good name being associated with a product that measures member sizes.
All kidding aside, "this lawsuit is about preserving the integrity and legacy of a man who spent years working hard at his musical craft and has earned the position of one of the greatest musical entertainers of all time," said Willie Gary, Checker's attorney. So, what do you think? Where do you stand on the "Chubby Checker dispute"?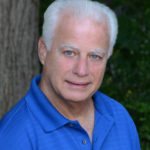 Experienced attorney, lawsuit funding expert, certified civil mediator, and award-winning author of the Zachary Blake Legal Thriller Series. The series features super-trial lawyer Zachary Blake handling "ripped from the headlines" legal and political issues of the day. The series currently consists of Betrayal of Faith, Betrayal of Justice, Betrayal in Blue, Betrayal in Black, and Betrayal High, with a sixth Zachary Blake novel due out later this year. To learn more about these topical social justice legal thrillers. please visit markmbello.com. Mark is a member of the State Bar of Michigan, a sustaining member of the Michigan Association for Justice, and a member of the American Association for Justice.