Rick Perry, Governor of Texas, has decided to throw his hat into the Presidential ring. With all of the bad things he has done to Texas and Texas citizens, I figured he must have a few things to apologize for. So, I set about trying to find at least ten things for a "David Letterman-like" Top Ten List (TM). I couldn't believe how easy it was; it took less than ten minutes to find more than ten things. So, without further ado, here is my Top Ten Things Rick Perry Should Apologize For:
1. Executing Cameron Willingham, an Innocent Man. Willingham was convicted of arson and the murder of his three children on Dec. 23, 1991. Even after significant evidence emerged showing that arson had not caused the fire (thus exonerating Willingham), Perry refused to grant a stay of execution. Willingham was executed in 2004. In 2009, a report from a Texas Forensic Science Commission investigator found that the fire could not have been arson. Shortly before the commission was to hear the report, Perry (who declined to grant a last minute stay-of-execution to Willingham in 2004) replaced three of its members, and installed a close ally on the panel. In spring 2011, the commission released a draft report acknowledging that fire science has changed, but abstaining from issuing an opinion on the Willingham case. Perry continued to maintain that "clear and compelling, overwhelming evidence" made the case against Willingham.
2. Massively Increasing the Size of Government Spending and Debt in Texas. When Rick Perry became the governor of Texas in 2000, total spending by the Texas state government was approximately $49 billion. In 2010, it was approximately $90 billion. I am not a math expert, but this is clearly not a reduction in spending. And, Texas government debt is out of control. According to usdebtclock.org, the debt to GDP ratio in Texas is 18.54%; debt per citizen is $8,383. The total debt of the Texas government has more than doubled since Rick Perry became governor. What do you think the U.S. national debt will look like if we spend four years with Rick Perry as President?
3. Calling the BP Gulf Spill "an Act of God". "From time to time, there are going to be things that occur that are acts of God that cannot be prevented," Perry said. How corporate negligence can be an "act of God" is beyond me. Hurricane Katrina may have been an "act of God", but State Farm's response to this storm was an example of corporate inhumanity. The BP Spill is worse, because the incident, itself, was preventable (although BP's response is arguably, measurably, better than State Farm's Katrina response). We have come to expect this corporate apologetic nonsense from Perry; he is always defending and apologizing for large corporations, even when they are guilty of gross negligence and serious wrongdoing.
4. Bragging about Texas Job Creation While Ignoring the Fact that Texas has the Country's Largest Percentage of Minimum Wage Employees. Perry brags about increasing the number of jobs in Texas, but fails to tell you the state has the highest percentage of workers making minimum wage out of all 50 states. Texas is also one of the deadliest states to work in and with the lowest workers' comp coverage. On the surface, his claim to record job creation makes for great sound bites, but that's about it. He's not even fully responsible for the increase; higher energy prices have secured jobs in Texas, but have slowed the economy elsewhere.
5. Passing Tort Reform, Prioritizing Corporate Profits over the Health and Safety of Texas Citizens; Allowing a Haven for Bad Doctors. In 2003, Governor Rick Perry pushed for and passed significant restrictions on citizens' rights to pursue justice against corporate interests in court; non-economic damages, in many cases, were capped at $250,000. Capping damages in serious cases increases the cost of healthcare to all citizens because it transfers the responsibility for all damages in excess of the cap figure from the corporate wrongdoer (private sector) to the public. Shouldn't the wrongdoer be fully responsible? Or would you rather support the victim with higher taxes? Perry argues that Texas will become more attractive to employers if these burdens are reduced. Possibly true, but at what cost? What about innocent victims that are maimed, disabled, or lost a loved one? And while the insurance companies and corporate wrongdoers are raking in huge profits, the taxpayers must pay, and pay, and pay. Sound fair to you? And, Texas has become a safe haven for dangerous doctors because restrictions on malpractice recoveries allow them to avoid accountability for harm caused. If you were a doctor with a history of committing malpractice, and you knew that your mistakes would not cost much in Texas, wouldn't you move there?
6. Passing Loser Pays for "Frivolous" Lawsuits. Sometimes, when a court, in its sound discretion, determines that a lawsuit is groundless or a jury determines a suit is frivolous, the plaintiff will be required to pay the defendant's attorney's fees. However, losing a case does not mean the plaintiff brought a frivolous lawsuit. The "loser pays" philosophy mistakenly assumes otherwise. Furthermore, the law does nothing to prevent "frivolous defenses" or provide punishment to the defense when it loses. Thus, wealthy corporations can continue to "delay, deny, confuse and refuse" in an effort to cause plaintiffs financial distress and force early and inadequate settlements. Even if "loser pays" was applied equally (in Texas, it is not), it would still be unjust because of the financial disparities in plaintiffs' and corporate defendants' economic circumstances. "Loser Pays" has a chilling effect on a citizen's right to pursue corporations for wrongful conduct and, as such, makes all of us less safe.
7. Suggesting that Texas Should Secede from the Union. Perry made headlines in 2009 when he suggested at a "tea party" rally that citizens of Texas are so fed up with high taxes and stimulus spending that breaking away from the Union might be an option. He said the federal government is strangling Americans with taxation, spending and debt (see "Massively Increasing the Size of Government Spending and Debt in Texas"). But, it was Perry, himself, that significantly increased the size of Texas debt. Can you say "hypocrite"?
8. Accusing Ben Bernanke of Treason. At a Republican fundraiser, Perry told supporters that he was not a big fan of Fed Reserve Chairman, Bernake. Perry said, "If this guy prints more money between now and the election, I dunno what y'all would do to him in Iowa but we would treat him pretty ugly down in Texas. Printing more money to play politics at this particular time in American history is almost treasonous in my opinion." This is a majority party presidential candidate?
9. Turning Texas into One of the Country's Worst Education Systems. The Governor has seriously reduced education funding in Texas. As a result, an estimated 3.8 million Texans do not have a high school diploma; the state ranks 47th in literacy and 33rd in the nation on teacher salaries. Perry convinced the state legislature to make school districts cut local school taxes, promising that money would be recouped by a state business tax. The revenues from that tax never materialized, and the schools were left with a $5 billion shortfall.
10. Trying to Ram the Trans-Texas Corridor Down the Throats of the Texas People. Rick Perry has spearheaded the effort to lease roads in Texas to foreign companies, to turn roads that are already free to drive on into toll roads, and to develop the Trans-Texas Corridor. The planned toll road was Perry's idea for solving a non-existent traffic issue and promoting the NAFTA treaty making it easier to travel from Mexico through Texas. The Corridor would have used eminent domain to take private, much of which is owned by families, and lease it to a Spanish corporation. This is just another Perry "corporate welfare" program at the expense of citizens. Perry says he is against taxes, but what about user fees? Isn't it just a back-door tax increase? (Texans Beware: The Trans-Texas Corridor is back as bill HB3789. It is designed to allow public-private partnerships, better known as PPPs, to develop toll roads throughout Texas. The only thing missing is the name "Trans-Texas Corridor" and the comprehensive development agreement that specifies the private partners involved in building the new generation of Texas toll roads.)
This topic was easy and interesting to research. These are only Perry's TOP TEN! There are many more. If he doesn't drop out of the race soon, he will have hundreds of things to apologize to the entire country for. In the meatime, Governor Perry, apologize to Texas, and heaven help the country if you are ever elected President of the United States!
Mark Bello has thirty-three years experience as a trial lawyer and twelve years as an underwriter and situational analyst in the lawsuit funding industry. He is the owner and founder of Lawsuit Financial Corporation which helps provide legal finance cash flow solutions and consulting when necessities of life litigation funding is needed by plaintiffs involved in pending, personal injury litigation. Bello is a Justice Pac member of the American Association for Justice, Sustaining and Justice Pac member of the Michigan Association for Justice, Business Associate of the Florida, Tennessee, and Colorado Associations for Justice, a member of the American Bar Association as well as their ABA Advisory Committee, the State Bar of Michigan and the Injury Board.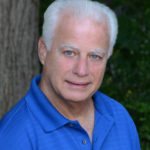 Experienced attorney, lawsuit funding expert, certified civil mediator, and award-winning author of the Zachary Blake Legal Thriller Series. The series features super-trial lawyer Zachary Blake handling "ripped from the headlines" legal and political issues of the day. The series currently consists of Betrayal of Faith, Betrayal of Justice, Betrayal in Blue, Betrayal in Black, and Betrayal High, with a sixth Zachary Blake novel due out later this year. To learn more about these topical social justice legal thrillers. please visit markmbello.com. Mark is a member of the State Bar of Michigan, a sustaining member of the Michigan Association for Justice, and a member of the American Association for Justice.