Cardinal George Pell, one of the most senior members of the Catholic Church and Pope Francis' chief financial adviser, has brought the church's child sex abuse scandal right into the heart of the Vatican. Pell has been charged with multiple historical sexual assault offenses in his home country of Australia.
The Cardinal is the highest-ranking Vatican official to ever be charged in the church's long-running sexual abuse scandal. The case could also test the credibility of the Pope's initiatives to foster greater accountability over sex abuse scandals and cover-ups that have shaken the church across the globe for decades.
Police have not released a detailed list of charges nor have they disclosed any information about the alleged victims, saying only there was "multiple complainants." Cardinal Pell, has denied the allegations – again! Yes, again!
For years, Pell has faced allegations that he mishandled cases of clergy abuse when he was archbishop of Melbourne and, later, Sydney. His actions as archbishop came under intense scrutiny in recent years by a government-authorized investigation into how the Catholic Church and other institutions have responded to the sexual abuse of children. Australia's Royal Commission Into Institutional Responses to Child Sexual Abuse — the nation's highest form of inquiry — found shocking levels of abuse in Australia's Catholic Church, revealing earlier this year that 7 percent of Catholic priests were accused of sexually abusing children over the past several decades. Then, last year, allegations surfaced that Pell had sexually abused minors himself beginning early in his priesthood and continuing until he became archbishop of Melbourne. When asked about the allegations, Pope Francis said he'd defer to the courts before making his own judgment. "One mustn't judge before justice judges," Francis said.
A May 2017 book, "Cardinal: The Rise and Fall of George Pell," by Louise Milligan, makes further claims. The book tells the heartbreaking backstory of the investigation and of the complainants. The cardinal's office called the book "an exercise in character assassination." Now that Pell has been charged, Melbourne University Press has taken steps to remove the book from sale in Victoria as the book may prejudice the case and be in contempt of court. However, the book will not be removed from shelves or online retailers in the rest of the country.
Cardinal Pell will be required to appear in the Melbourne Magistrate's court on July 18 for a filing hearing, when a full charge list is expected to be released. As with any investigation, the accused is innocent until proven guilty. The victims are in for a "fight" possibly at the highest level of the church.
I have seen such cases play out in courtroom all across the country. The most challenging cases of my legal career were those I filed against the church for sexual misconduct and clergy abuse. And these cases were pursued without the press notoriety of today. No one could believe, back then, that a priest could engage in such vile conduct with a young parishioner. As more cases were brought forward the credibility of the victims became more established and offenders are being held accountable. Unfortunately, for a long time, crimes were not only committed by rogue priests, but by their superiors, who engaged in a conspiracy to cover-up their abhorrent behavior. These uncomfortable truths must be told; evil should not be silenced.
I recently wrote a fictionalized account of my experiences with these tragic cases. "Betrayal of Faith" follows Jennifer Tracey as she sets out to expose the predatory behavior of the new parish priest and obtain justice for her two sons. In an effort to hold the church accountable, Jennifer retains attorney Zachary Blake and files a lawsuit against the pastor and the church.  Attorney and client are obstructed in these efforts by The Coalition, a secret church organization that has orchestrated an elaborate cover up of the priest's former and present child sexual abuse. Hopefully, the book will encourage victims of similar abuse to come forward, seek out professional assistance, and confront those responsible for their trauma.
While "Betrayal of Faith" is fictional, it highlights a real-life internal church policy that was present in my cases — conspiracy, cover-ups, false denials and victim shaming.  Is this still prevalent today?  A long-standing "policy" of vigorously defending predator priests and attacking victims does not suggest that the Church has ever learned its lesson.   Can one have faith in justice when faith itself is corrupt?
Mark Bello has practiced law for 40 years. He is currently the CEO and General Counsel of Lawsuit Financial Corporation, a pro-justice lawsuit funding company, and the author of the legal thriller "Betrayal of Faith" available on major online bookstore sites. And watch for his new novel, "Betrayal of Justice", scheduled for release in late summer, early fall.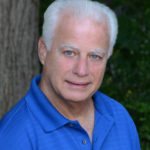 Experienced attorney, lawsuit funding expert, certified civil mediator, and award-winning author of the Zachary Blake Legal Thriller Series. The series features super-trial lawyer Zachary Blake handling "ripped from the headlines" legal and political issues of the day. The series currently consists of Betrayal of Faith, Betrayal of Justice, Betrayal in Blue, Betrayal in Black, and Betrayal High, with a sixth Zachary Blake novel due out later this year. To learn more about these topical social justice legal thrillers. please visit markmbello.com. Mark is a member of the State Bar of Michigan, a sustaining member of the Michigan Association for Justice, and a member of the American Association for Justice.