Every summer, millions of people visit amusement or water parks. They stand in line for hours to get an adrenaline rush from the biggest and fastest ride. The "scare factor" is the thrill of the twists and turns combined with the height and speed. Unfortunately, sometimes terrifying accidents occur. These can be due to equipment failure, operator error, or a rider's irresponsible acts. In any event, most injuries and fatalities are preventable.
Ten-year-old Caleb Schwab, son of State Rep. Scott Schwab, was killed over the weekend on the Verrückt water slide at the Schlitterbahn Water Park in Kansas City, Kansas. Caleb was at the park with his family as part of "Elected Official Day." The park was full of lawmakers and their families, who received free admission and lunch.
The Verrückt, which means "insane" in German, is a 17-story-high water slide – the largest in the world. It is longer than a plunge at Niagara Falls and propels riders at 50 mph. When the gates open, the three-person raft slides down a "jaw dropping 168-foot 7-inch structure, only to be blasted back up a second massive hill and then sent down yet another gut wrenching 50-foot drop."
The ride opened in July 2014, but not without safety concerns. The opening was delayed four times and the park admitted issues with its conveyor system, gearbox and shafts. In early tests, rafts carrying sandbags flew off the slide, prompting engineers to tear down and redesign half of the ride. The problem was the second hill. To prevent riders from going airborne, the hill was increased in height and the angle of the drop was softened to reduce speed, according to USA Today. Safety nets were also installed around the entire ride. Even after the ride opened, Henry compared the ride like jumping off the Empire State Building. "It is dangerous, but a safe dangerous," he said.
The slide also required riders to be at least 14 years old and 54 inches tall, but the age requirement was deemed unnecessary and eliminated. Though only ten, that meant Caleb could ride.
Preliminary reports state that Caleb climbed aboard a blue raft with one, possibly two, other(s). The Verrückt requires two or three riders on its rafts, for a combined weight of 400 to 550 pounds, according to the park. It seems unlikely that Caleb's raft reached the weight minimum.
Witnesses said they saw Caleb go airborne over the second hill, colliding with a safety net. There was nothing anyone could do as his lifeless body lay in the water below. It was later determined that Caleb suffered a fatal neck injury. Two women sitting in the back of the raft were covered in blood; they suffered minor injuries.
According to local TV station KSHB, "more than one water park guest" said the harnesses on the ride were not working. Winter Prosapio, a spokesperson for Schlitterbahn did not confirm those details. She said they honestly don't know what happened, but did say that all rides are inspected every day and by a third party before the season opens.
Just because a ride has been inspected does not guarantee it is being operated safely. Was it simply a matter of physics? Some errors are due to the ride operator, such as failure to ensure all restraints are secured, allowing inappropriate activities on or near the ride, or not ensuring minimum requirements are met by riders. The Verrückt is closed, pending a full investigation.
I understand that the amusement/water park industry is one that profits from offering thrill rides and an adrenaline rush to customers. For the most part, it's well-intended fun. But, are thrill rides like the Verrückt a little too thrilling? Moreover, who has the duty and responsibility to regulate safety for patrons?
One of the biggest challenges to safety in the amusement park industry is a lack of general oversight. Under the federal Omnibus Budget Reconciliation Act in 1981, the Consumer Product Safety Commission (CPSC) no longer has jurisdiction over permanent amusement rides. Regulations are left up to the states which varies. Although it doesn't specifically mention water slides, Kansas statutes describe an "amusement ride" as "any mechanical or electrical device that carries or conveys passengers [relative to a] course or within a defined area for the purpose of giving its passengers amusement, pleasure, thrills or excitement." Republican Senator Greg Smith said that although state law doesn't specifically address water slides, it's clear they "would fall into that category."
Kansas has some of the most relaxed state guidelines for amusement parks, according to Ken Martin, an amusement park safety consultant. The state law leaves it to the Department of Labor to adopt rules and regulations relating to certification and inspection of rides. Inspectors only need to look at rides once a year and when incidents do occur, there is no information sharing mechanism.
The biggest issue in this case is that Kansas has no restrictions on the height of the ride. According to the Verrückt's designer, John Schooley, park owner Jeff Henry was at a trade show and decided he wanted to build the tallest, fastest water slide at one of his five Schlitterbahn water parks. When Henry was denied by multiple vendors, he decided to compile his own team to build the ride. "We have long experience in building water park rides and developing new technology," said Schooley. Due to the lack of a height law, an already tall ride could be further compromised when they raised the height the second hill during construction.
Patrons who visit amusement parks in any state should be confident that all rides meet the same federal standards. Without federal regulations, states can have different regulations for ride inspection and safety, including who is in charge of inspections and investigating accidents, as well as how the accidents are reported.
Should there be more federal oversight of amusement parks? Senator Smith says it is too early to say if or what legislative action should be taken. What do you think?
Mark Bello is the CEO and General Counsel of Lawsuit Financial Corporation, a pro-justice lawsuit funding company.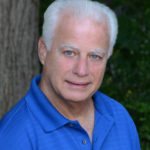 Experienced attorney, lawsuit funding expert, certified civil mediator, and award-winning author of the Zachary Blake Legal Thriller Series. The series features super-trial lawyer Zachary Blake handling "ripped from the headlines" legal and political issues of the day. The series currently consists of Betrayal of Faith, Betrayal of Justice, Betrayal in Blue, Betrayal in Black, and Betrayal High, with a sixth Zachary Blake novel due out later this year. To learn more about these topical social justice legal thrillers. please visit markmbello.com. Mark is a member of the State Bar of Michigan, a sustaining member of the Michigan Association for Justice, and a member of the American Association for Justice.