Everyone is looking forward to the winter holidays, whether they celebrate Christmas, Hanukkah, Kwanzaa, New Year, other religious or national holidays, or, simply, a winter 'break' with family and friends. However, holiday time is also when busy people often become careless and vulnerable to theft and other crimes. It is also a time when drivers should take extra safety precautions. As shoppers are finish their final purchases for this holiday season, there are a few safety tips to keep in mind.
· Avoid driving alone or at night. If you must shop at night, park in a well-lighted area.
· Keep all car doors locked and windows closed while in or out of your car. Set your alarm or use an anti-theft device.
· Park as close to your destination as possible; remember where you parked so you can return quickly and directly to your vehicle.
· Never leave your car unoccupied with the motor running or with children inside.
· Do not leave packages or valuables in view. If you must leave something in the car, lock it in the trunk or out of sight.
· Be sure to locate your keys prior to going to your car.
· Keep a secure hold on your purse, handbag and parcels. Do not put them down or on top of the car in order to open the door.
· Be aware of your surroundings at all times. Do not approach your car alone if there are suspicious people in the area.
The management and staff of Lawsuit Financial wishes everyone a safe and happy holiday season.
Mark Bello has thirty-three years experience as a trial lawyer and twelve years as an underwriter and situational analyst in the lawsuit funding industry. He is the owner and founder of Lawsuit Financial Corporation which helps provide legal finance cash flow solutions and consulting when necessities of life litigation funding is needed by plaintiffs involved in pending, personal injury litigation. Bello is a Justice Pac member of the American Association for Justice, Sustaining and Justice Pac member of the Michigan Association for Justice, Business Associate of the Florida, Tennessee, and Colorado Associations for Justice, a member of the American Bar Association as well as their ABA Advisory Committee, the State Bar of Michigan and the Injury Board.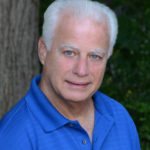 Experienced attorney, lawsuit funding expert, certified civil mediator, and award-winning author of the Zachary Blake Legal Thriller Series. The series features super-trial lawyer Zachary Blake handling "ripped from the headlines" legal and political issues of the day. The series currently consists of Betrayal of Faith, Betrayal of Justice, Betrayal in Blue, Betrayal in Black, and Betrayal High, with a sixth Zachary Blake novel due out later this year. To learn more about these topical social justice legal thrillers. please visit markmbello.com. Mark is a member of the State Bar of Michigan, a sustaining member of the Michigan Association for Justice, and a member of the American Association for Justice.