Slip and fall injuries can occur for many different reasons.
Failure to maintain the premise whether a private home, office complex, or retail store. The responsible party should frequently inspect areas and keep them free of debris, liquid, or anything that could cause a fall and repair broke pavement, sidewalks and frayed carpet.
Poorly constructed building. A design flaw is typically not discovered until an accident happens. Building codes should be strictly complied with and, if under construction, appropriate safety measures should be implemented.
Improper lighting. Adequate lighting should be maintained in and around the premise.
Slip and fall accidents frequently cause significant injuries – broken bones, fractures, back injuries, herniated disks, head injuries; some injuries may require medical attention and long-term treatment. The good news is many slip and fall accidents are preventable.
As winter approaches, it is important for you and your family to remember a few slip and fall prevention tips to reduce your chances of injury.
Wear proper foot gear – shoes or boots that provide traction on snow and ice.
Take your time and walk slowly; take small steps for stability
Avoid slippery surfaces as much as possible; never run on icy ground
Keep hands free for balance and use handrails whenever possible. If you slip, you will need your arms to restore balance. If you fall, your arms will help you break the fall and help you land in a safer position.
Keep your eyes on where you are going; walk in designated walkways as much as possible.
Test possible slick areas first with your toe to see how slippery it is before putting your full body weight on the area.
Don't carry large loads while walking on snow or ice. If you do and feel yourself falling, toss the load so you can break your fall with your arms.
Use a floor mat to dry shoes when going indoors
Lawsuit Financial wants to remind everyone that safety precautions are the best ways to limit slip and fall accidents, especially during the winter months. Take precautions to increase your safety, but also to prevent injuries to others on your property.
Shovel and salt driveways, walkways, and sidewalks.
Salt other areas where ice may form.
Fix loose or broken hand rails.
Make sure your property is well lit.
If all of us take the time to make our properties (personal and business) safer, we will have far less serious or tragic slip and fall accidents this winter season.
Mark Bello has thirty-three years experience as a trial lawyer and twelve years as an underwriter and situational analyst in the lawsuit funding industry. He is the owner and founder of Lawsuit Financial Corporation which helps provide legal finance cash flow solutions and consulting when necessities of life litigation funding is needed by plaintiffs involved in pending, personal injury litigation. Bello is a Justice Pac member of the American Association for Justice, Sustaining and Justice Pac member of the Michigan Association for Justice, Business Associate of the Florida, Tennessee, and Colorado Associations for Justice, a member of the American Bar Association as well as their ABA Advisory Committee, the State Bar of Michigan and the Injury Board.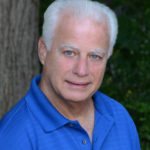 Experienced attorney, lawsuit funding expert, certified civil mediator, and award-winning author of the Zachary Blake Legal Thriller Series. The series features super-trial lawyer Zachary Blake handling "ripped from the headlines" legal and political issues of the day. The series currently consists of Betrayal of Faith, Betrayal of Justice, Betrayal in Blue, Betrayal in Black, and Betrayal High, with a sixth Zachary Blake novel due out later this year. To learn more about these topical social justice legal thrillers. please visit markmbello.com. Mark is a member of the State Bar of Michigan, a sustaining member of the Michigan Association for Justice, and a member of the American Association for Justice.