Today, I read an article that is a tragic reminder of how dangerous swimming pools can be, especially for young children.
Three-year-old twin boys died over the weekend after falling into a backyard swimming pool.
The boys and their family were attending a gathering on Saturday when a group of children went outside to play after lunch around 12:30 p.m. The twin's older sister found the boys in the water and grabbed the key to unlock the pool gate. Family members attempted CPR until emergency medical personnel arrived. One child was pronounced dead around 3:20; the other twin was on life support, but died the next day at the hospital. It was a 4-foot pool; the water level was 3 feet, 8 inches. Family members said the boys were just learning how to swim, but had always worn swim aids when in the water.
The deputy coroner estimates the twins were submerged for approximately 15 to 20 minutes. He said it appears that the boys crawled under the fence surrounding the pool through a gap on one side that even an adult could crawl under. There was no sign of foul play; the coroner ruled the deaths as accidental drownings.
Stories like this should be a reminder to all parents that during the summer months there must be a heightened awareness on pool safety.
A backyard pool can be great fun for the entire family, but it is important for pool owners to be responsible. Children between the ages of 1 – 4 are the most at risk of pool drownings. In fact, drowning kills more children in this age group than anything else, except birth defects, according to the CDC. For every child who dies from drowning, another five are treated in the ER for submersion-related injuries.
Children can lose consciousness underwater in two minutes; serious, irreversible brain damage can occur in four minutes. These injuries can lead to life-changing consequences, including severe brain damage which can lead to long-term disabilities such as memory loss and learning disabilities. The tragic part about these statistics is that the majority of swimming pool related accidents are preventable.
Property owners are responsible for keeping their pool secure. If a homeowner does not take appropriate measures to prevent unwanted or unsupervised individuals from gaining access to the pool, they can end up assuming liability if an accident occurs. So how does one protect themselves from liability and prevent others from risk?
Here are safety tips by the CDC that parents and pool owners can take to reduce or eliminate the risk of child drowning injuries and deaths.
Fence it off.
Install a four–sided isolation fence, with self–closing and self–latching gates, around backyard swimming pools. The latch should be out of reach of children. Pool fences should completely separate the house and play area from the pool. Maintain the fence and gate and repair holes, gaps, broken locks, etc. This applies to above-ground pools as well, especially because these pools typically have flexible sides and are prone to collapse. When this happens, a child can fall in. The CDC recommends that the fence is at least 4-feet high.
Additional safety devices include a pool cover and alarms to alert you when children go near the water. If you have an above-ground pool, remove the steps or ladder when the pool is not in use.
Clear the pool and deck of toys.
Remove floats, balls and other toys from the pool and surrounding area immediately after use so children are not tempted to enter the pool area unsupervised.
Make life jackets a must.
Make sure kids wear life jackets in and around natural bodies of water, such as lakes or the ocean, even if they know how to swim. Life jackets can be used in and around pools for weaker swimmers, too. Rafts, tubes, floaties, noodles, etc. are not replacements for life jackets.
Keep a watchful eye.
There is no substitute for good parental supervision of children in pools. Since no safety system is foolproof, when kids are in or near water (including bathtubs), closely supervise them at all times. Because drowning happens quickly and quietly, adults should avoid distractions (books, phone, etc) and always be within arm's length of young children and inexperienced swimmers.
If a child is missing, check the water first.
Know CPR.
If CPR is started immediately, it can reduce the risk of serious injury or death.
Teach safety.
Teach your child to swim at an early age. Swim lessons can reduce the risk of drowning in children between the ages of 1 and 4 by as much as 88 percent. Teach children to never swim alone or play near a pool.
As you break out the bathing suit and sunscreen, remember these safety tips to help ensure that you and your family will have a safe and enjoyable summer.
Mark Bello is the CEO and General Counsel of Lawsuit Financial Corporation, a pro-justice lawsuit funding company.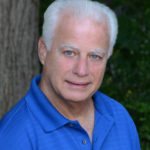 Experienced attorney, lawsuit funding expert, certified civil mediator, and award-winning author of the Zachary Blake Legal Thriller Series. The series features super-trial lawyer Zachary Blake handling "ripped from the headlines" legal and political issues of the day. The series currently consists of Betrayal of Faith, Betrayal of Justice, Betrayal in Blue, Betrayal in Black, and Betrayal High, with a sixth Zachary Blake novel due out later this year. To learn more about these topical social justice legal thrillers. please visit markmbello.com. Mark is a member of the State Bar of Michigan, a sustaining member of the Michigan Association for Justice, and a member of the American Association for Justice.