Racial justice is the fair systemic treatment of everyone regardless of race. It is key to creating equitable opportunities for all. As a Social Justice Activist, I am often asked: "How can I help?"
Here are a few ways each of us can take action for racial justice.
Support racial justice every day. This could be through word of mouth with friends and family or via online networking. There are hundreds of ways to lead by example. Call out racism when you see it.
Educate yourself. Education is an essential part of organizing for change. Read. Listen to podcasts. Go to communities and events to gain a greater appreciation of diverse cultures. Befriend someone of a different race, ethnicity, religion, or age. Explore your prejudices and gain a better understanding of the issues affecting them.
Volunteer or Donate. Take time to help others in need by volunteering in your community and at local shelters or donating to organizations that are doing the work on the ground doing racial justice work.
Join a demonstration or protest. Peaceful protests have played a role in human rights movements around the world.
Harness the power of social media. Social media platforms have become powerful tools for sharing messages with large audiences. From joining groups to posting articles and sharing personal experiences, they can help facilitate community building, awareness, and collaboration.
Get connected. Plug into the racial justice movement, especially online. Look for organizations doing racial justice work where you live. Tell your members of Congress to support legislation to limit the use of deadly force as a last resort over being the first option. Support local events in your area by attending or donating money or your time.
Create solutions. Brainstorm possible solutions, and don't be afraid to think outside the box. Push for the change you want to see, but now change doesn't happen overnight.
By pushing just a bit further every day, you can be a part of a movement that will change the status quo. Remember, too; social justice begins at home. Education your children and grandchildren and getting them involved in social justice issues and human rights will help give them a global approach and perspective in everything they do – because they are the future.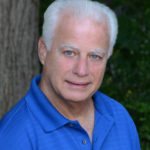 Experienced attorney, lawsuit funding expert, certified civil mediator, and award-winning author of the Zachary Blake Legal Thriller Series. The series features super-trial lawyer Zachary Blake handling "ripped from the headlines" legal and political issues of the day. The series currently consists of Betrayal of Faith, Betrayal of Justice, Betrayal in Blue, Betrayal in Black, and Betrayal High, with a sixth Zachary Blake novel due out later this year. To learn more about these topical social justice legal thrillers. please visit markmbello.com. Mark is a member of the State Bar of Michigan, a sustaining member of the Michigan Association for Justice, and a member of the American Association for Justice.