Harper Lee's To Kill a Mockingbird has been a fixture in the American consciousness for decades, praised for its examination of racial injustice. But today, it is not the only significant American novel about racial injustice, nor is it the only book part of students' required reading.
In recent years, school educators have been selecting more contemporary novels that tackle the multitude of ways racism affects different marginalized groups in the U.S.
Required reading lists have been updated to include: The Book of Unknown Americans, Small Great Things, Dear Martin, and The Hate U Give. Each novel presents characters facing issues that are plaguing our society today. Understanding a story through the experiences of a character enables us to feel what it might be/could have been like and helps us consider the impact of such events.
Much like these novels, The Zachary Blake Legal Thriller Series explores racism, abuse, violence, and injustice prevalent today. However, the series also adds an element of love, hope, and justice for our future. Each novel provides opportunities in the classroom to discuss topics like racism and other forms of prejudice, uneven applications of criminal and civil justice, and even the American dream.
My goal as an author is to capture the voice of a nation and inspire young adults, especially, to stand up and speak out against injustice. I imagine my novels inspiring generations to come, and like those excellent novels mentioned above, perhaps one day, they might even have an impact on the literary world. One can dream.
For more information or to purchase The Zachary Blake Legal Thriller Series, visit my website at www.markmbello.com.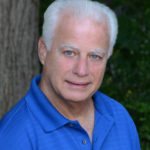 Experienced attorney, lawsuit funding expert, certified civil mediator, and award-winning author of the Zachary Blake Legal Thriller Series. The series features super-trial lawyer Zachary Blake handling "ripped from the headlines" legal and political issues of the day. The series currently consists of Betrayal of Faith, Betrayal of Justice, Betrayal in Blue, Betrayal in Black, and Betrayal High, with a sixth Zachary Blake novel due out later this year. To learn more about these topical social justice legal thrillers. please visit markmbello.com. Mark is a member of the State Bar of Michigan, a sustaining member of the Michigan Association for Justice, and a member of the American Association for Justice.